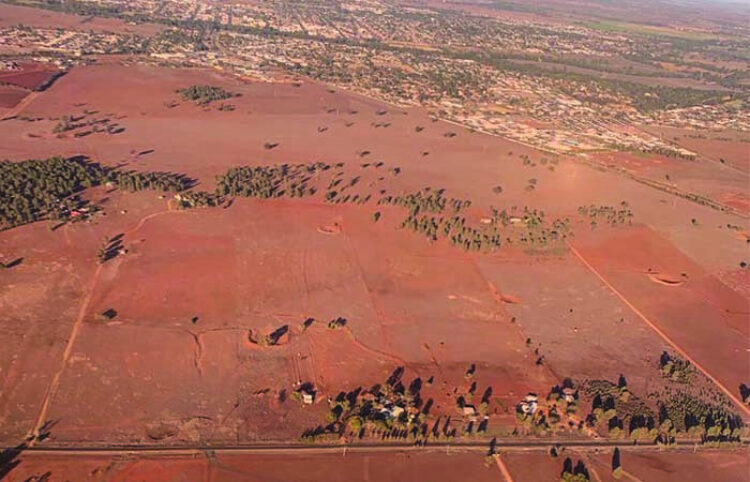 While there has been some recent reprieve in some areas, Australian cotton farmers have been unfortuantely experiencing severe and extended drought conditions through the cotton growing valleys of NSW and Queensland. Like all of agriculture, this had an impact on the 2019-20 cotton season with Cotton Australia's latest estimates showing:
60,000 green hectares were planted (compared to 292,000 in the 2018-19 season)
Around 600,000 bales of cotton were produced (a decrease of over 255% on the 2018-19 season)
This is the smallest crop in over 40 years
Record low inflows into northern NSW rivers in 2018-19 resulted in many waterways ceasing to flow, and dams reduced to very low levels. This simply meant very little water to share, impacting all those reliant on the river: the environment, communities and agricultural industries like cotton. The coming 2020-21 season is looking more promising than the last, although relatively low dam levels are persisting in most irrigation areas.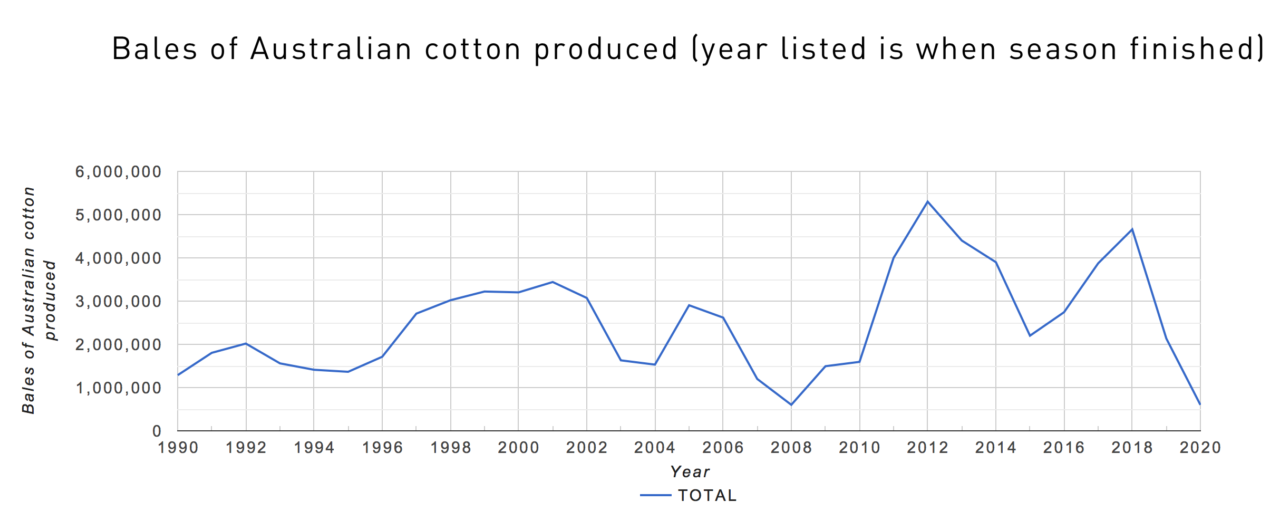 More Information