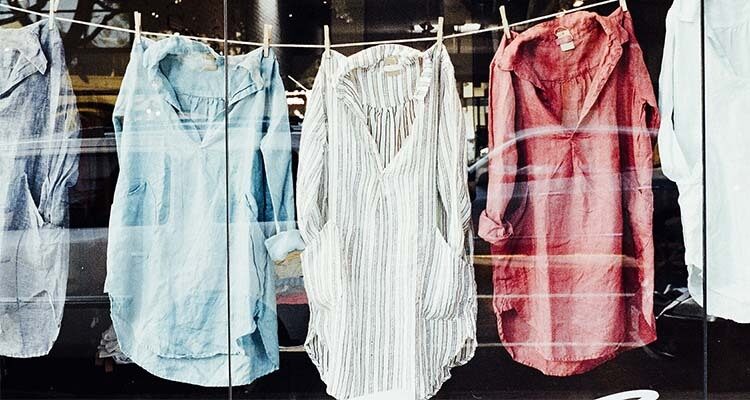 Brand owners, retailers and manufacturers wanting to use Australian cotton must demand it through their supply chains by making the request to suppliers and manufacturers. Australian cotton can and is being sourced into a wide range of products including fashion, homewares, yarns and fabrics. Suppliers that want your business can demand and ensure that your products be 100% made from, or blended with Australian cotton.
Cotton Australia works with brand partners who are keen to make Australian cotton part of their supply chain strategy for the long term, and assists where possible to establish Australian cotton supply chains.
The experience of our brand partners varies greatly. Some brands have also found the process very easy and some have found it difficult, especially at the start. Sometimes suppliers are reluctant to do something differently, and there can be more work involved in sourcing Australian cotton because it adds another attribute to your order and requires the collection of traceability evidence. That's why we're interested in long-term partnerships where we can work together with your suppliers to achieve a solution that works for your business.
The more supply chain partners that we have, the more suppliers available who understand how to source and make Australian cotton work for their customers. Once your suppliers are on-board and get used to doing something new, the process becomes easier every time.
There are a few attributes that help when sourcing Australian cotton:
A basic understanding of your existing cotton supply chains (although not essential, and working with us is often a great way to start achieving better supply chain visibility)
Higher levels of supply chain and technical knowledge of your staff including fabric technologists and sourcing personnel
Trusted, longer term relationships with supply chain partners
Buying power based on volume or value
Suppliers that are eager to please and are willing to try something new
A champion for Australian cotton inside your business that is fully commited to the principles, and never gives up!
There are some things that don't help:
Staff or management that don't understand WHY you're wanting to source Australian cotton. Our experience has shown that when the team is on board, they are much more committed and willing to making it happen and the whole process is much more rewarding
Suppliers and/or supply chain partners that refuse to change or do something differently
Suppliers or supply chain partners that drastically increase cost, when we know that there should be only a small premium for Australian cotton in the finished garment
Sourcing for a one-off collection and then never sourcing Australian cotton again. The process definitely becomes easier, and a bigger effort at the start reaps bigger rewards when there's a longer term commitment to Australian cotton
Small runs that don't meet the minimum order requirements of fabric or yarn suppliers

How to Get Started
The good news is that Australian cotton is readily available through the supply chain for those businesses willing and able to source it. Once you've made the effort, you'll have high quality products that consumers love to buy, you'll know more about your supply chain and you'll have a great story to tell your customers.
Cotton Australia may be able to assist your business to source Australian cotton, and can provide details on the spinning mills that regularly purchase Australian cotton fibre. Please make an enquiry should you require assistance.
More Information