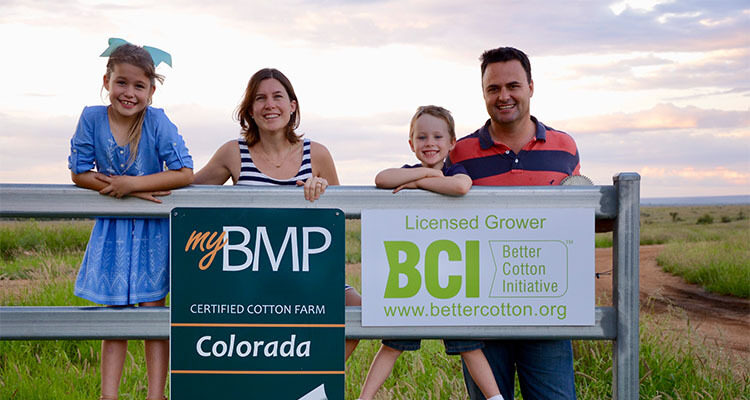 The Better Cotton Initiative (BCI) is a multi-stakeholder organisation that is working with farmers all over the world to improve the natural environment and their livelihoods. Better Cotton is produced under a set of farm-level standards that cover issues like pesticide use, water use efficiency and worker health and safety. Australia's myBMP (Best Management Practices) standards have been matched to those of the Better Cotton Initiative. This means that Australian cotton farmers who have reached full certification in myBMP can sell their cotton as Better Cotton.
In order to trade Better Cotton, a number of supply chain partners must also be members of BCI. These include producer organisations, cotton traders, yarn spinners, brands and retailers. At this time BCI membership for fabric mills and cut and sew is optional. BCI members use the online Better Cotton traceability tools (available to members only) to implement the program's Chain of Custody.
There are many Australian cotton merchants that are members of the Better Cotton Initiative and therefore permitted to trade BCI Cotton from Australia: Auscott Limited, Cargill Cotton, Cofco Agri, Ecom Commodities, Glencore Agriculture, Louis Dreyfus Commodities, Namoi Cotton, Omni Cotton Australia, Olam Queensland Cotton, RCMA Group and Reinhart Australia.

Contact details for these companies can be found here.
For more information on the Better Cotton Initiative, chain of custody, sourcing or to become a member please visit www.bettercotton.org