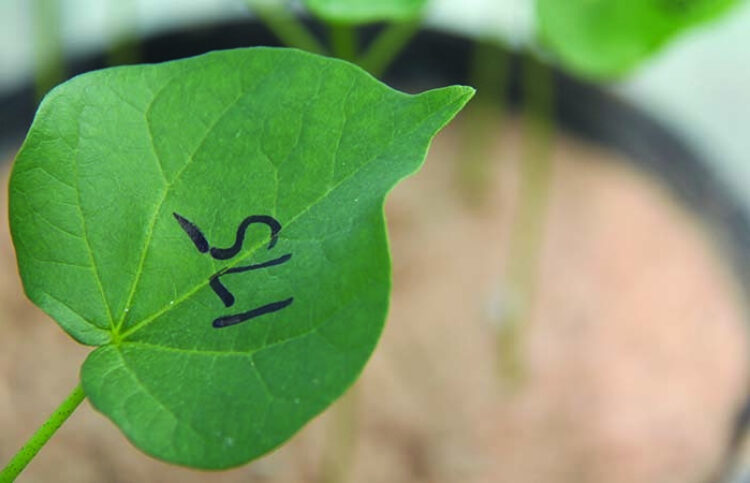 More than 99% of Australia's cotton crop uses biotechnology which refers to the use of cotton varieties with transgenic or genetically modified (GM) traits. Unlike in some other parts of the world, Australian cotton's use of GM has been an agricultural success story with a safe history of more than two decades.
The structures for managing biotechnology are unique here in Australia where there is a partnership between:
Bayer CropScience (previously Monsanto) that owns the technology
The CSIRO (world leading, Australian government scientific body) responsible for plant breeding and applying the gene(s) to Australian cotton varieties and rigorously testing them (this usually takes over a decade for each new variety)
Cotton Seed Distributors (a grower-owned seed company) to commercialise the varieties developed by CSIRO
Australian cotton industry bodies that develop industry-wide resistance management strategies to ensure the safe and responsible use of the technology
The main reason GM cotton is grown in Australia is that it has made a significant contribution to the dramatic reduction in insecticides applied to Australian cotton crops, and forms a critical part of the industry's world leading Integrated Pest Management strategies. Australian cotton growers have reduced their insecticide use by over 90% in the last decade, with some crops not sprayed for insects at all. Over the last decade other cotton varieties have contained new features such as improved fibre quality, disease resistance, maturity and regional adaptability. Research is currently being undertaken to develop varieties that require less water and/or are drought tolerant.
The Benefits of GM in the Australian Cotton System
Environmental benefits such as increased populations of beneficial insects and wildlife in cotton fields, reduced pesticide run-off and improvements to soil quality
Social benefits such as improved farm worker and neighbour safety and more time for farmers to spend with families
Economic benefits such as cost savings to farmers
More information