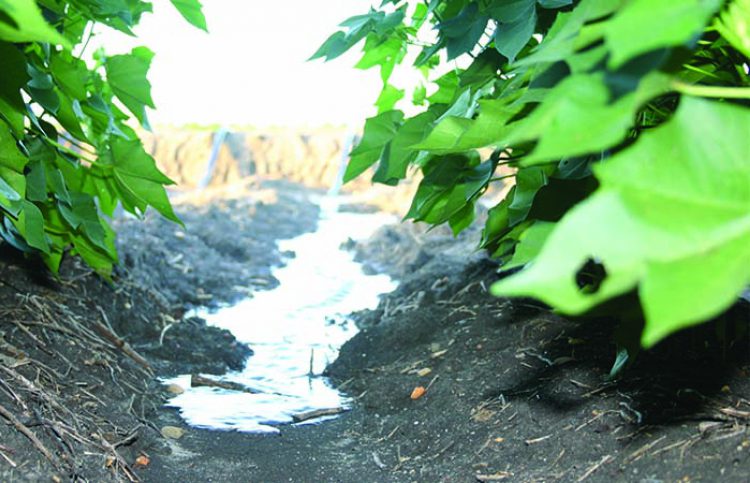 Water is emotional, complex and challenging and the cotton industry understands this probably better than most. This is due in part to the unpredictable and complex workings of natural ecological systems and a variety of demands placed upon them by the community, governments and irrigators. Cotton is often in the spotlight for its water use and stewardship, and as always with complex and emotional issues there is often another side to the story.
Here are 10 things you may not know about cotton and water in Australia:
Cotton is an ideal crop to grow in Australia because it's planted once a year, and is only planted when there's water available.
Cotton farmers cannot take water whenever they need or want it. Water is strictly allocated by State Governments to the environment first, then critical human needs are met, and lastly irrigation.
A water licence does not guarantee a specific volume of water, but a share of the water that's available that year. In dry years like the last few, that means cotton farmers have missed out altogether.
When there's limited water, there's limited cotton. In the 2019-20 season, cotton farmers in many regions received 0% of their water allocation due to drought.
Farmers with a water licence can use their water to grow whatever they choose - many pick cotton because it gives them the best financial return per unit of water.
If we weren't to grow cotton in Australia there would be no more water in the system - farmers would use their water to grow the next most profitable crop.
Cotton uses about the same amount of water per hectare as fruit trees and other summer crops including soybeans and maize.
Prior to the Murray-Darling Basin Plan 58% of water was preserved for the environment. That number will increase to 66% when the plan is fully implemented.
Australian cotton growers produce yields three times the world average, making them the most water efficient producers of cotton globally.
Compared to 1992 it now takes 48% less water to grow a bale of Australian cotton (irrigated).
More Information