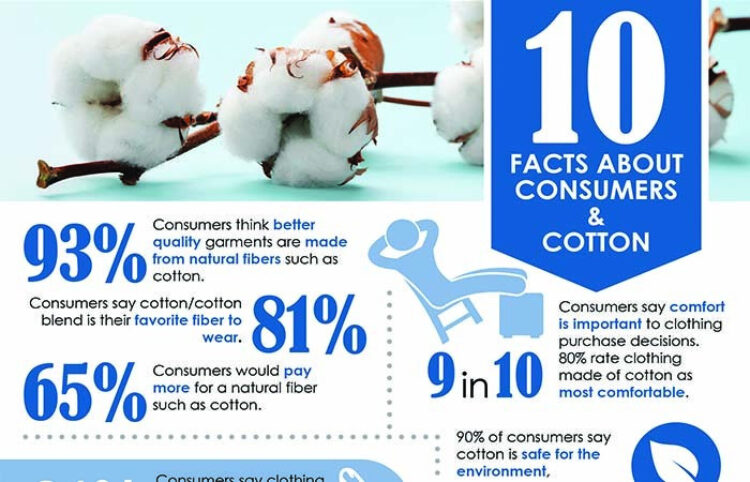 Cotton Incorporated in the U.S. has conducted significant market research to assess what consumers globally regard as cotton's greatest attributes, what drives purchasing decisions and consumer preferences.
This fact sheet outlines 10 must-know facts about Consumers and Cotton.
Since 1994, the Cotton Incorporated Lifestyle Monitor™ survey has measured consumer attitudes and habits relating to apparel, apparel performance, fashion, the environment, home furnishings, shopping, fibre selection and other topics of interest.
Please visit Lifestyle Monitor for relevant up to date consumer insights relating to cotton.