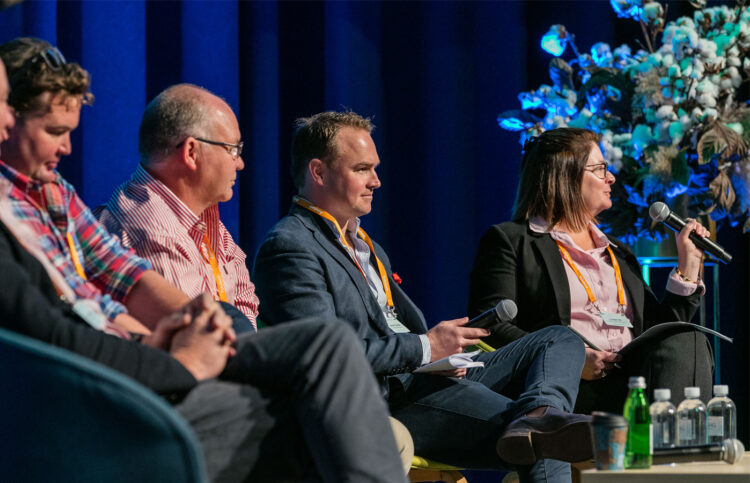 Sustainability, traceability and cotton innovations were the hot topics at this year's Australian Cotton Conference on the Gold Coast.
After a four-year hiatus, the long-awaited conference brought together farmers, researchers, industry, brands and retailers, with about 2500 people in attendance.
The conference provided an opportunity to share best practice research, innovation and technology and to work through industry challenges with delegates stemming from all aspects of the cotton supply chain.
Cotton Australia's Cotton to Market Lead Brooke Summers presented at the conference in a forum called Behind the swing tag – what's driving brands.
Brooke was joined by Emma Dennis from Better Cotton who discussed What's better about Better Cotton, Rui Fontoura from Textile Exchange who talked about global issues for sustainable cotton, Liz Keegan from Cotton On who discussed how Cotton On is striving to reduce impact and Leila Naja Hibri from the Australian Fashion Council who shared about taking sustainable Australian cotton to the world.
Other key presentations included:
Other key presentations included sustainability goals in the cotton sector, discussions with researchers and environmental scientists about on-farm biodiversity projects and the future of the Australian cotton workforce.
All sessions at the conference were recorded and can be replayed online here.
The Australian Cotton Conference is held at the Gold Coast every two years. The next conference is 6-8 August 2024.