On 7 October, the Australian cotton industry along with many brands and retailers celebrated World Cotton Day.
World Cotton Day is a day for celebrating cotton and its positive impact on the environment and fashion industry.
This year, many of our brand and retail partners also celebrated World Cotton Day with their customers both in-store and online – and we thank them for sharing the messages from our wonderful industry.
Below are some highlights from World Cotton Day 2022: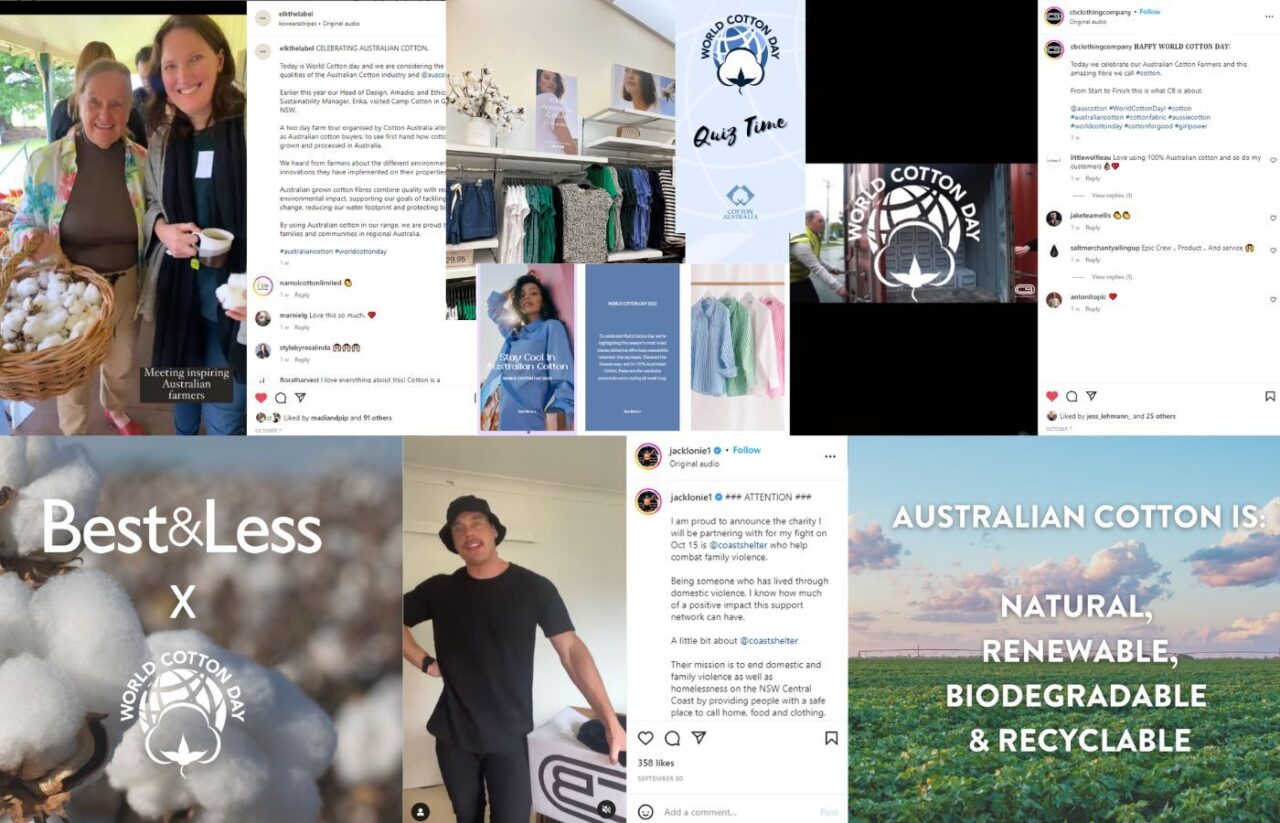 For World Cotton Day 2023, we want to go bigger and bolder – which is why we are encouraging you to mark the calendar now to celebrate a day that is important to our industry.
There are many ways you can be involved – from in-store decorating, social media campaigns, discount codes and EDMs to your customers.
If you would like to get involved, please contact us – we are able to assist with photo and video content, or perhaps you'd like to partner with a farmer!
Contact Content & Communications Coordinator Ali Kuchel at [email protected] or Brand Relationships Manager Ashley Hollis at [email protected]
Be sure to follow us on Instagram @auscotton