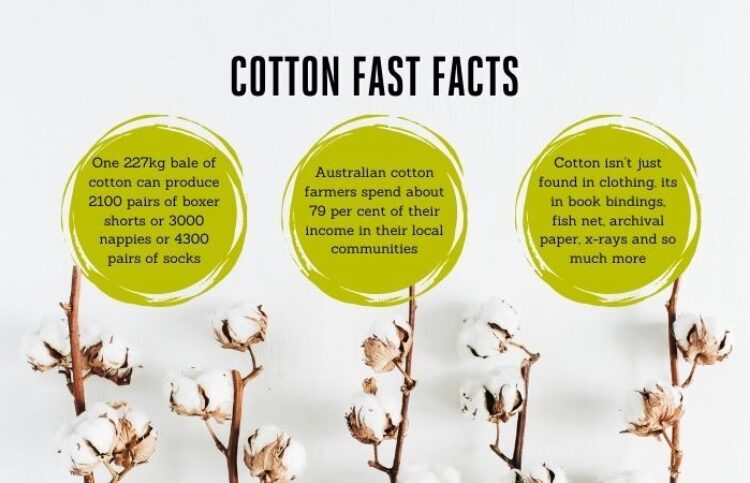 On October 7 across the globe, millions of people - from farmers in the field to manufacturers and shoppers – will be celebrating World Cotton Day.
In its fourth year, World Cotton Day celebrates the world's most important natural fibre from field to garment and every step in between.
In Australia, up to 1500 farmers each year produce cotton for export, which not only goes into clothing, but a range of other products including coffee filters, book bindings and tents – yes, tents.
Cotton Australia and its partner brands are passionate about showcasing the high-quality, sustainable crops that are produced predominantly in Queensland and News South Wales
After the cotton has been ginned and shipped to market, Cotton Australia works with spinners, fabric mills and textile manufactures in the supply chain to promote and enhance Australian-grown cotton across the globe.
How to celebrate World Cotton Day with Cotton Australia
Register for our webinar There's nothing conventional about Australian Cotton
Follow and tag us on instagram - our handle is @auscotton
Use our toolkit to promote Australian Cotton, you can access the toolkit here
Cotton to Market Supply Chain Consultant Brooke Summers said brands and retailers were becoming increasingly aware of Australia's sustainably produced cotton.
"We are working with an increasing number of brands and textile manufactures that recognise Australian cotton is grown in a sustainable manner and that farmers are going the extra mile to protect the environment," Brooke said.
"Australia's cotton growers are part of a global network of 300 million farming families and we believe we all have a role to play in improving cotton production, sharing knowledge and making sure cotton is the fibre of choice for our customers," she said.
This World Cotton Day, we invite you to share your photos of all things cotton – from the garments you love wearing and creating, to the fields you work and play in.
Please send your World Cotton Day photos to [email protected] so Cotton Australia can share them with our networks