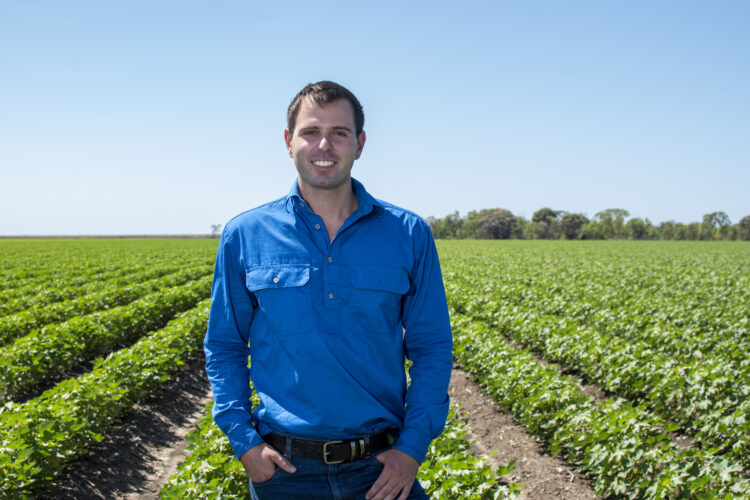 Ongoing soil and water testing at a cotton farm in central Queensland is not only improving productivity, but it's also ensuring the environment is cared for.
Second-generation farmer Oliver Volck received a Fitzroy Basin Association grant to assist with water and run-off testing.
The testing has allowed Oliver and his father Graham to analyse nutrients in both the soil and water.
Oliver found the water collected from irrigation cotton fields and stored on-farm was of excellent quality, indicating no issues with nitrogen run-off.
"Regular water and soil testing reinforces that we are environmentally sustainable, and we aren't degrading the natural environment around us by matching fertiliser inputs to crop demand," Oliver said.
A total of 16% of the Volck family's farm is classed as natural biodiversity.
"We enjoy seeing all the natural wildlife here on-farm and we want to ensure they stick around," Oliver said.
This season, the Volck family has planted 300 hectares of cotton – about two thirds of their farmland.
With recent rain, Oliver is optimistic about the season ahead.
"It's early days in the season. We're just coming into our wet season here in Emerald, and we're seeing a bit of rain around," he said.