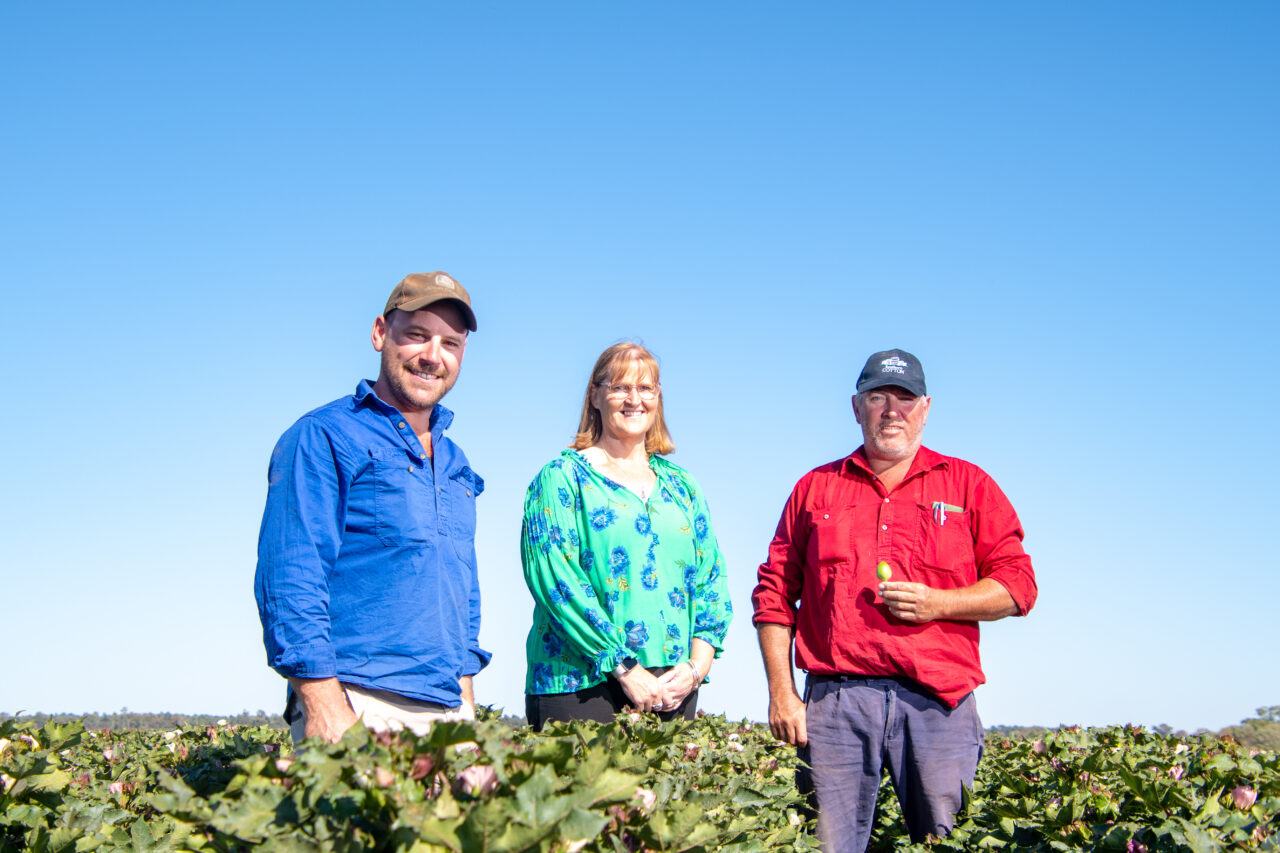 While raffle tickets, sausage sizzles and bake sales might be a more traditional fundraising tactic for local clubs and organisations, a small farming community has a different approach.
There's no baking or Easter egg drives, instead, farmers from Coleambally, NSW, are doing what they do best and volunteering at their community farm.
Farmers are volunteering their time to grow cotton and other crops across 400 hectares they call the Demonstration Farm.
The Demo Farm started with the local Lions Club growing rice on a small farm at the edge of Coleambally, and since then, it's progressed into a large-scale, volunteer farming operation that's contributed more than $3million back into the Coleambally community.
Just last season, clubs and organisations benefited from about $300,000.
Each year the Coleambally Demonstration Farm committee selects six local groups or organisations to grow a crop of their choice at the Demo Farm and for the past five years, clubs have chosen to grow cotton during summer.
The Demo Farm retains overhead costs, which are kept low thanks to farmers volunteering their time, and local businesses' generosity.
Danny Graham, who is the Vice President of Demo Farm, said almost every community group and organisation in Coleambally had benefited from the farm.
"Small towns need to be progressive. While it's mostly local farmers and volunteers, we do have some contractors assist throughout the season," he said.
Cotton farmers are renowned for being involved and giving back to their local communities. The 2021 Census reported cotton growers spent 75% of their business locally, and more than half of the 75% contributed over $1 million to the local economy.
This year, Cypress View Lodge, a 19-bed aged care facility, is one of the beneficiary groups and is being supported by the local APEX club to grow the cotton.
Facility Manager Karen Hodgson said the funds would not only help keep the elderly in the region but allow for expansion of health services for the entire Coleambally community.
"This season is a bit special, because all the organisations that have previously benefited are helping us grow cotton as we have limited farming experience," Karen said.
"Small communities run on passion, volunteers and spirit. Our lodge is built entirely on community contributions. Even our local swimming pool, gym and football grounds are enabled by Coleambally fundraising.
"If we see a need, we just get up and do it."
Third-generation cotton farmer Chris Gardiner regularly volunteers at the Demo Farm – it's in his blood. His father is president of the local Lions club, and like his son, regularly volunteers at the farm.
"The Demo Farm is a really fun and easy way to raise money for our local organisations. When I say it's easy to do – it's doing what we do every other day," Chris said.
"We all chip in and bring some machinery down to get the job done and the reward at the end is pretty high."