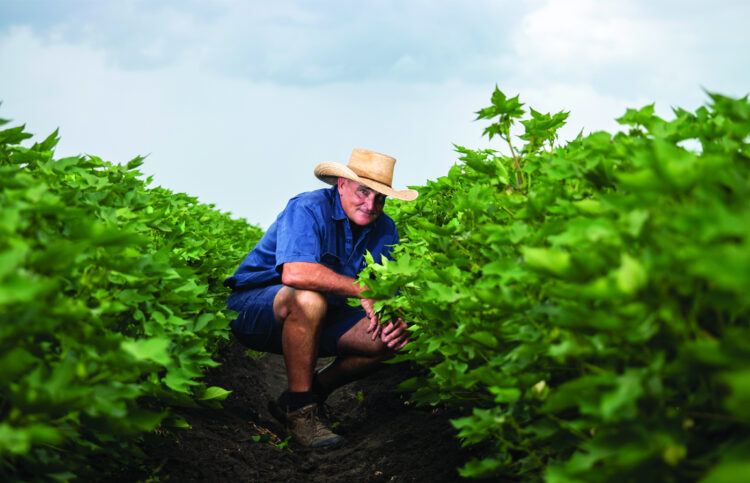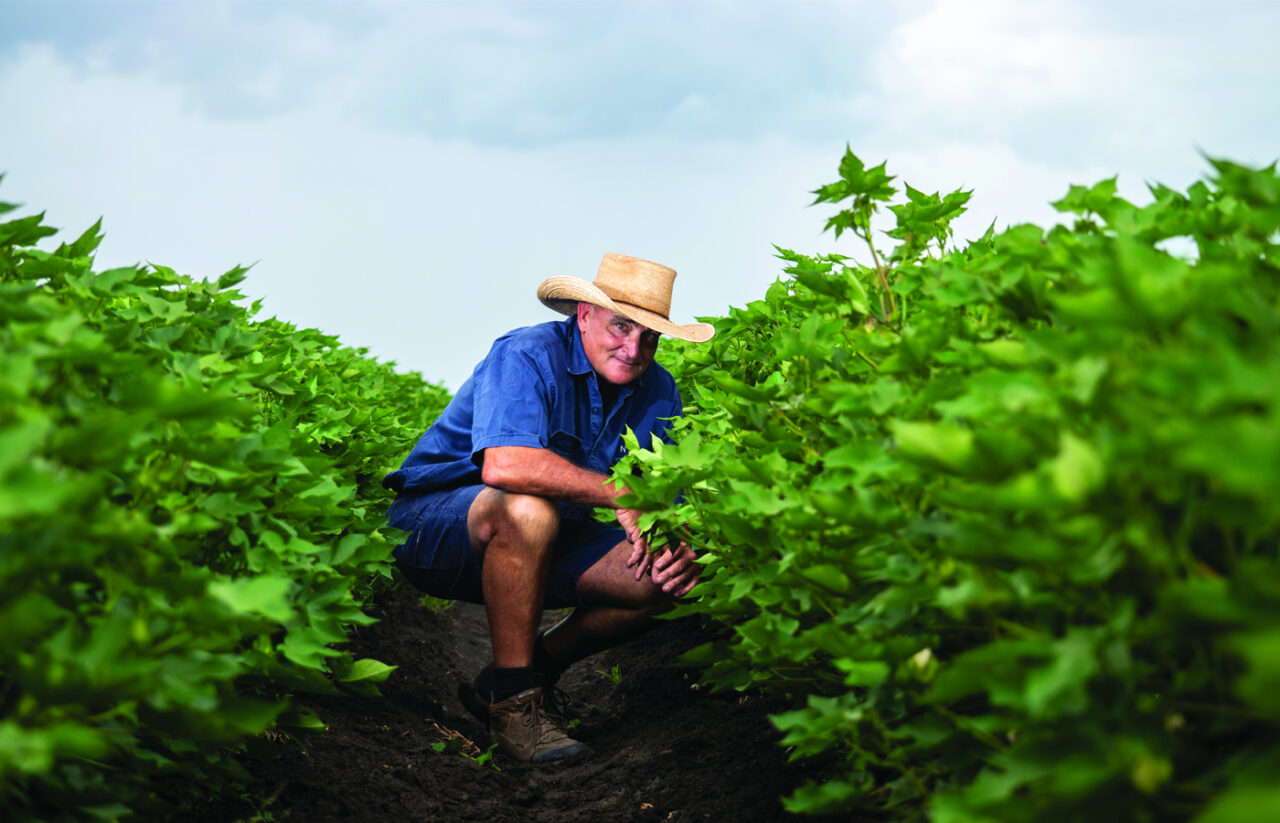 Clever infrared machines are being used to blast individual weeds away while dramatically reducing herbicide use at a cotton farm on Queensland's Darling Downs.
At Bowenville, North Australian Pastoral Company's Farm Manager, Col Blackley, says weed-detecting machines have cut herbicide use by 40 per cent.
The precision spraying machine called "Weed-It" is attached to a tractor and has an infrared camera that detects chlorophyll – the chemical that makes weeds green. It then sends a message to the sprayer to release herbicide at the exact location of the weed.
"This technology means we don't have to spray a whole field, instead an individual weed is identified and the machine hits the target," Col said.
"It means we can also control resistant weeds, be more targeted and it's also reduced our costs which is good for business."
With one machine in action at the moment, Col is now looking to expand his use of the technology with a 36-metre machine equipped with cameras for a larger weed detection approach.
Despite a slow start to the season due to the cooler temperatures, Col has planted 370ha of cotton, with picking to begin in April.
"At the start of the season we were pretty nervous because it was so cold and wet and we couldn't get the plant to grow," he said.
"Once it stopped raining, we planted some additional cotton and it's now growing well which we're really pleased about."
North Australia Pastoral Company's Bowenville farm is proud to be one of the newest additions to the myBMP certified farm list, and according to Col the company's corporate human resources, safety and record keeping processes made the accreditation process fairly simple.
"Becoming myBMP accredited keeps farmers honest, and it shows we are committed to producing sustainable cotton with a focus on safety and looking after our workers ," Col said.