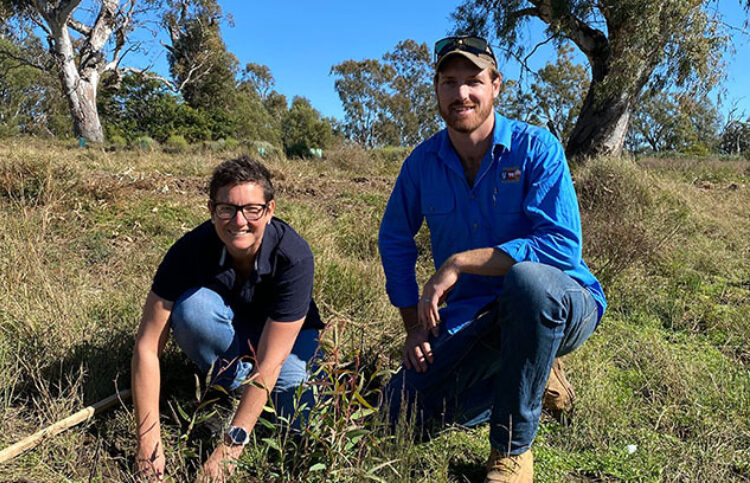 A second round of revegetation has been completed as part of the Country Road/Landcare Australia Biodiversity project, funded by the sale of 100% Australian cotton heritage sweats.
The work on the Kahl's farm near Narrabri is the first in a series of projects that will be funded under The Biodiversity Project, to regenerate cotton landscapes and get growers involved in this all important aspect of sustainable farming.
"Brands like Country Road are very focused on biodiversity, species and habitat loss as a priority issue, and it's amazing to have the support of a corporate partner and Landcare to accelerate our work in this area," Cotton Australia's Supply Chain Consultant, Brooke Summers said.
"We're looking forward to engaging with more growers as the project evolves, getting more trees in the ground, fencing off remnant vegetation and excluding stock to let nature recover on our farms," she said.