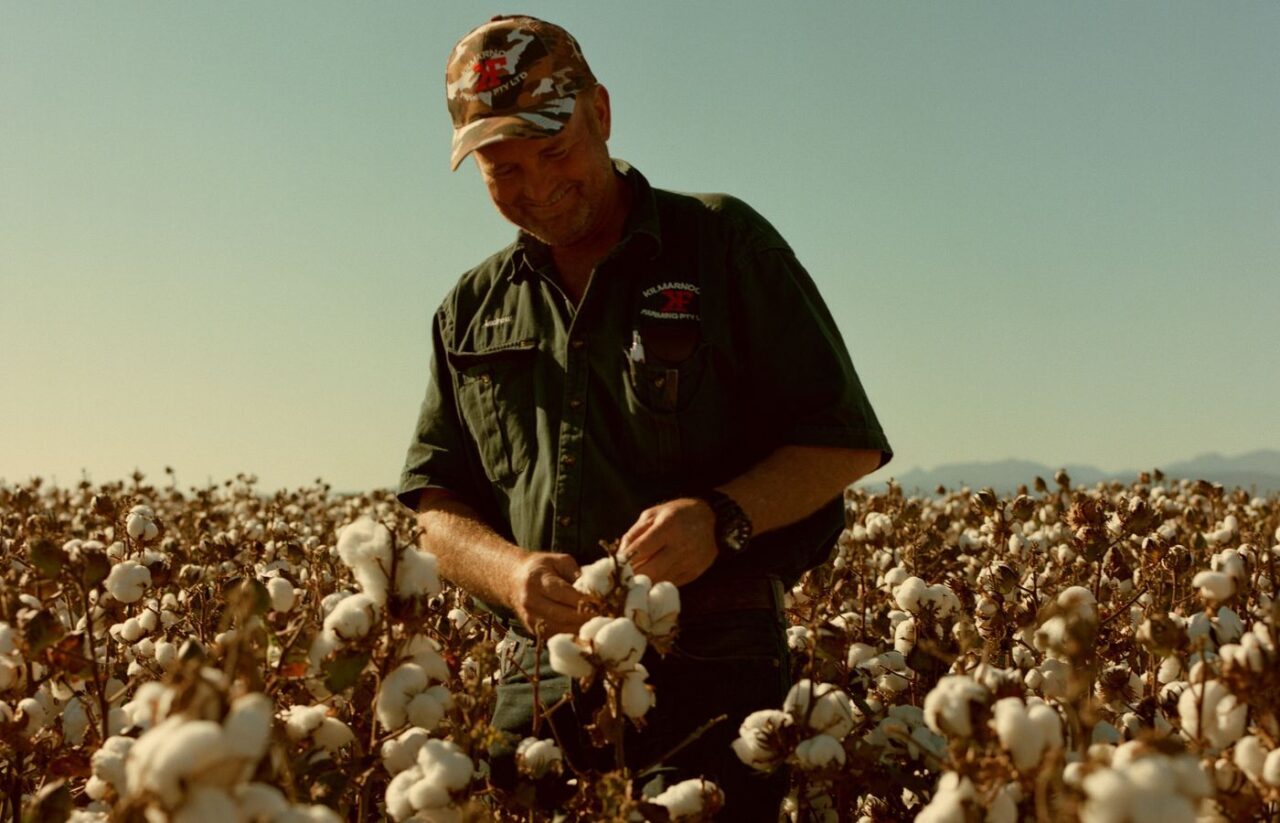 The Watson family from Boggabri, NSW, have a long history of biodiversity work on their farm. They have farmed in the region since 1965.
Cotton farmer Andrew Watson has carried on a rich history of caring for the natural landscape set down by his parents.
The Watson family participated in the second project in a unique partnership with Country Road, Landcare Australia and the Australian cotton industry to restore biodiversity on cotton farming landscapes.
We caught up with Andrew to see how the project is unfolding on his farm.
Q: What does cotton farming mean to the Watson family?
Andrew: Our cotton enterprise is the pillar crop for our farming operation. This means it is the most profitable from, when grown well. We grow other crops in rotation to manage issues that would affect the profitability of all crops, such as disease, weed and nutrient management. Our other crops include corn, sorghum, durum wheat, canola and chickpeas.
Q: Why did you choose to participate in the Country Road Biodiversity project?
Andrew: We have long-term plans to increase the biodiversity across our farms, but all these projects cost time and money. The Country Road project enabled us to bring forward a long-term project to revegetate the entire length of river frontage on a property we had recently purchased.
Q: As part of the project, what biodiversity works have you done on your farm?
Andrew: This involved site preparation and planting of 1300 trees along the Namoi River with the aim of increasing biodiversity. With the current and future additions of linked tree lines leading through the farm, we hope to encourage beneficial birds, bats and insects to move from the river to linked remnant areas throughout the farm. We hope these birds, bats and insects will help us with the control of pest insects in our crops.
Q: What biodiversity changes have you seen on your farm since participating in the project?
Andrew: These projects we have done as part of the Country Road project are long-term ones. We completed similar projects on our main farms where we planted trees 30 and 40 years ago, successfully encouraging an increase in biodiversity throughout our farms, helping with the biological control of pest insects in our crops. This has led to outcomes such as zero chemical insecticides in 14 out of the last 18 years, being needed to control insects, and significantly reduced the need to spray for in the remaining years.
Q: What do you hope to achieve for your farm from the biodiversity project?
Andrew: We are hopeful to an increase in good insects within the biodiversity landscape, which will in turn, help us with pest insect control in our crops- just like our first project 30 years ago did.