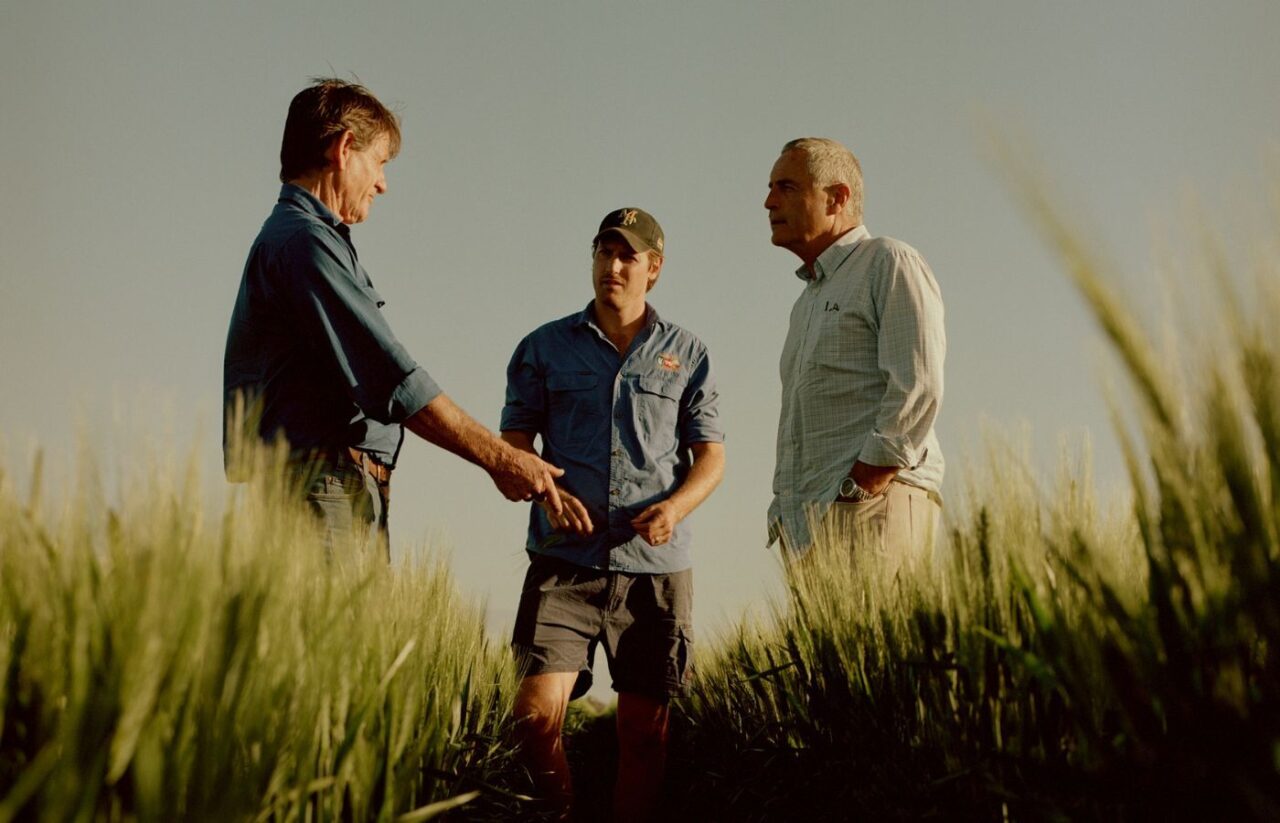 The Kahl family from Wee Waa, NSW, were the first family to participate in the Country Road biodiversity project.
The project involved restoring 30 acres of land along the Namoi river, implemented by Landcare Australia along with the Kahl family – a cotton farming family who have lived and worked on the property for three generations.
Cotton Australia caught up with Daniel Kahl to see how the project is unfolding on his farm.
Q: What does cotton farming mean to your family?
Daniel: Our family has been involved in the cotton industry from the beginning and the growth and evolution of the industry is something we can all be proud of. The Australian cotton industry is an innovative, collaborative, inclusive group of people and our business benefits from being part of that. But beyond growing crops, we know that you won't farm very long unless you realise unless you look after the land it won't produce and look after you. So, it's what you must do, you need to do, to be productive as a farmer. And our industry is full of productive farmers.
Q: Why did you choose to participate in the Country Road Biodiversity project?
Daniel: Looking after our natural landscapes is an important part of our business and this project is a continuation of the work we've done in the past. We've fenced and protected riparian zones on other farms to conserve natural landscapes; we utilise nature corridors and the benefits of natural predators to reduce pesticide use; we conduct carbon audits of our farm to ensure we're doing our part to not just counteract our own emissions but do more than that. This project ties in with all of those endeavours.
Q: As part of the project, what biodiversity works have you undertaken on your farm?
Daniel: The project has involved restoration of about 13 hectares of river frontage, planting native trees and shrubs and improving native grasses along the Namoi River, building fences to exclude livestock and installing watering points for cattle, and protecting natural habitats for threatened species.
Q: What biodiversity changes have you seen on your farm since participating in the project?
Daniel: Prior to the project, we already had a diverse range of species of native flora and fauna present on the farm, but the benefits of the project will see that biodiversity improve even further. By improving the density of vegetation through the project, we will see an increased density of habitat for animals, birds and bats, a more balanced ecosystem of plants and an improved river habitat in terms of water quality and shading of the river. The work done as part of the project will result in a more resilient and biodiverse environment that will better support itself through varying climatic conditions.
Q: What do you hope to achieve for your farm from the biodiversity project?
Daniel: We have the second and third generation of our family involved in the management of our farms, and we all share a desire to look after our farms. The plan is that the third generation isn't the last, so being part of an ongoing family farm and making sure that everything we do helps to improve our farming practices so we can be more efficient and minimise our impact is an important value for us. We'd like to think that the fourth generation and beyond will have the opportunity to grow up on a place they will feel just as strongly connected to and whether they choose to farm or not, will understand the importance of taking care of the places in which you live and that if you do, it will take care of you.