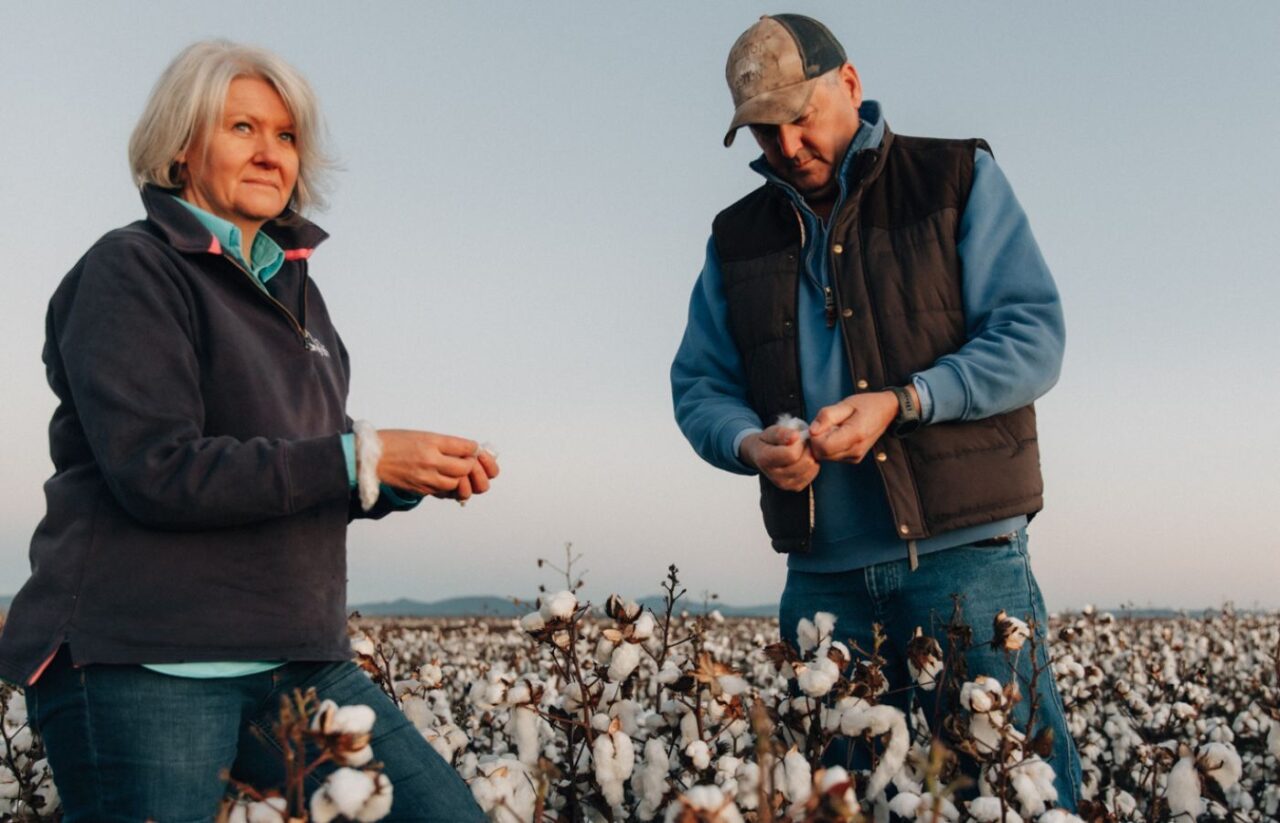 Brother and sister farming duo John and Juanita Hamparsum are second generation cotton farmers continuing the work of their father, who was attracted to the rich, black soils of the Liverpool Plains and bought the property in the 1960s.
As part of The Biodiversity Project, they are revegetating 16 hectares of Mooki River area south of Gunnedah to create wildlife corridors and are also developing a fish passage in the river, enabling a variety of native fauna to traverse their habitat safely and more easily.
Cotton Australia caught up with John to find out how the project is progressing on his farm.
Q: What does cotton farming mean to your family?
John: Cotton growing has been part of our family business for 40 years, it has always been a challenging but rewarding crop to grow. We enjoy the responsiveness of the crop to good farming practices and the innovative nature of the industry.
Q: Why did you choose to participate in the Country Road biodiversity project?
John: We have been looking to improve our farms' biodiversity for some time and weren't quite sure where to start until we came across the Country Road/Landcare project. We immediately saw the fit for our farm and the opportunity that it presented. The recent loss of our koala population due to drought and chlamydia intensified our desire to take action to improve our farm environment for our native trees and animals.
Q: As part of the project, what biodiversity works have you undertaken on your farm?

John: We have planted trees and are currently building a fish friendly river crossing.
Q: What biodiversity changes have you seen on your farm since starting the project?
John: It's still early stages, however the tree growth has been impressive even though two floods event over the new trees has been a challenge.
Q: What do you hope to achieve for your farm from the biodiversity project?
John: We hope that the trees planted will grow to support our native birds, bats, insects and in particular a food and shade source for our koalas when their population recovers from their recent impact.