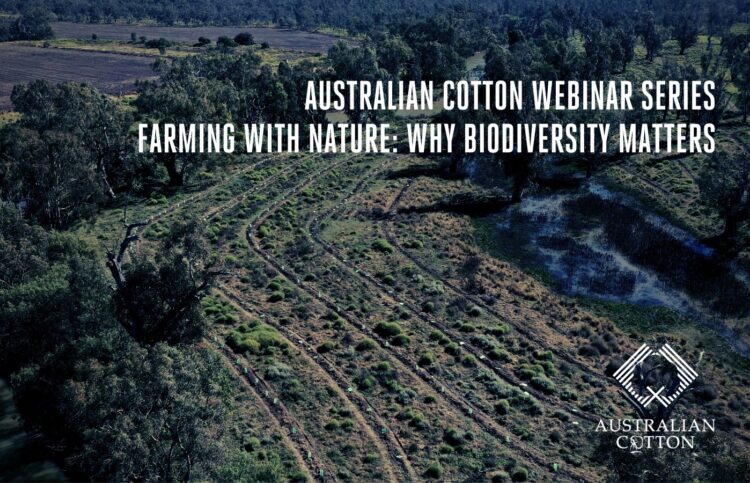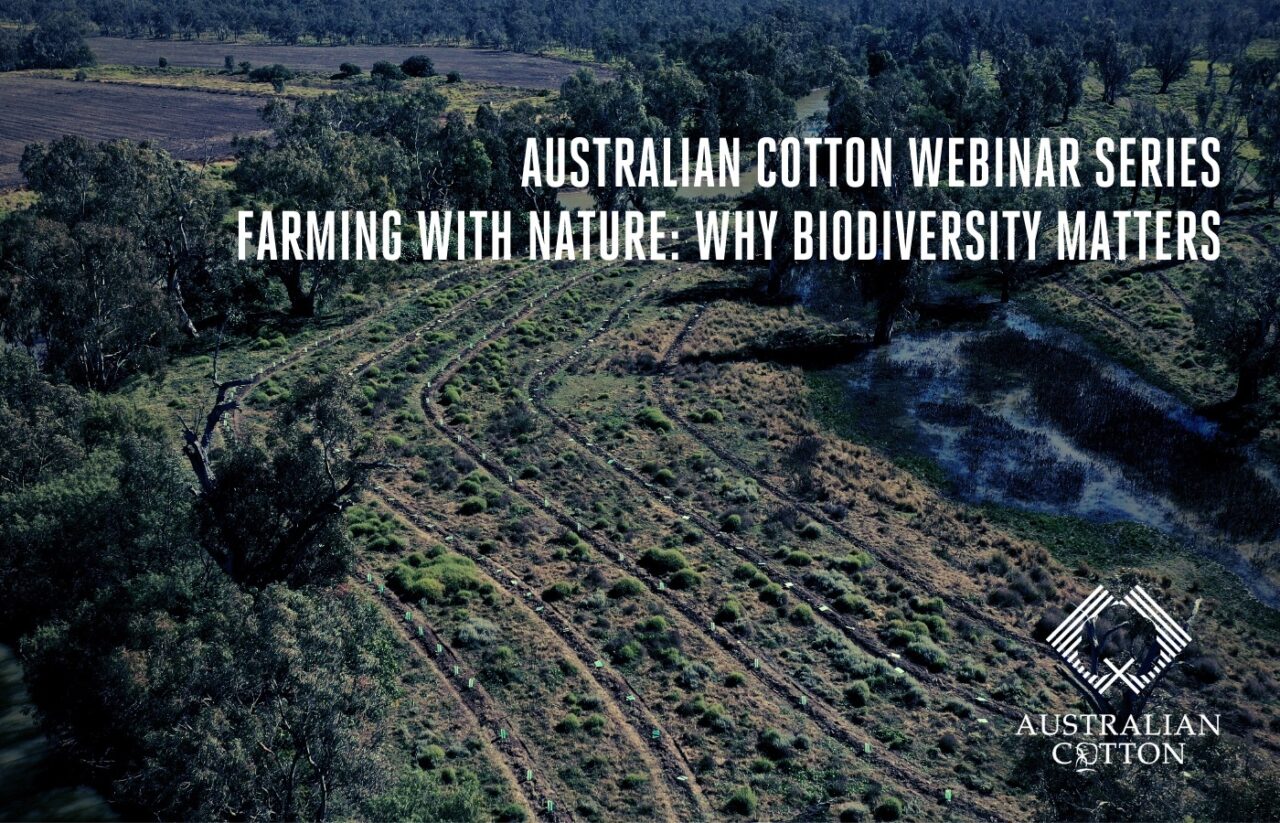 Biodiversity plays a huge role in cotton production, and today it's not just the growers who are getting behind this important part of farming.
In Cotton Australia's third webinar - Farming with Nature: Why Biodiversity Matters an expert panel will openly discuss what biodiversity means, the challenges and why it's important to the Australian cotton industry and the planet.
Webinar facilitator Brooke Summers, who manages the Cotton to Market strategy for Cotton Australia, will be joined by leading biodiversity champion farmer Andrew Watson, natural resource specialist Stacey Vogel and Landcare head of corporate partnerships James Link.
The session will include an open Q&A and a short presentation from panellists that will cover the challenges and industry efforts to improve biodiversity, a case study of one farmer's biodiversity transformation, and how brands are supporting improvements in their supply chains.
There are 100 places available so be quick to register.
Webinar details:
Name: Farming with Nature: Why Biodiversity Matters
When: 28 February, 2022
Time: 3-4pm AEDT
Register: by clicking here
Cost: Free