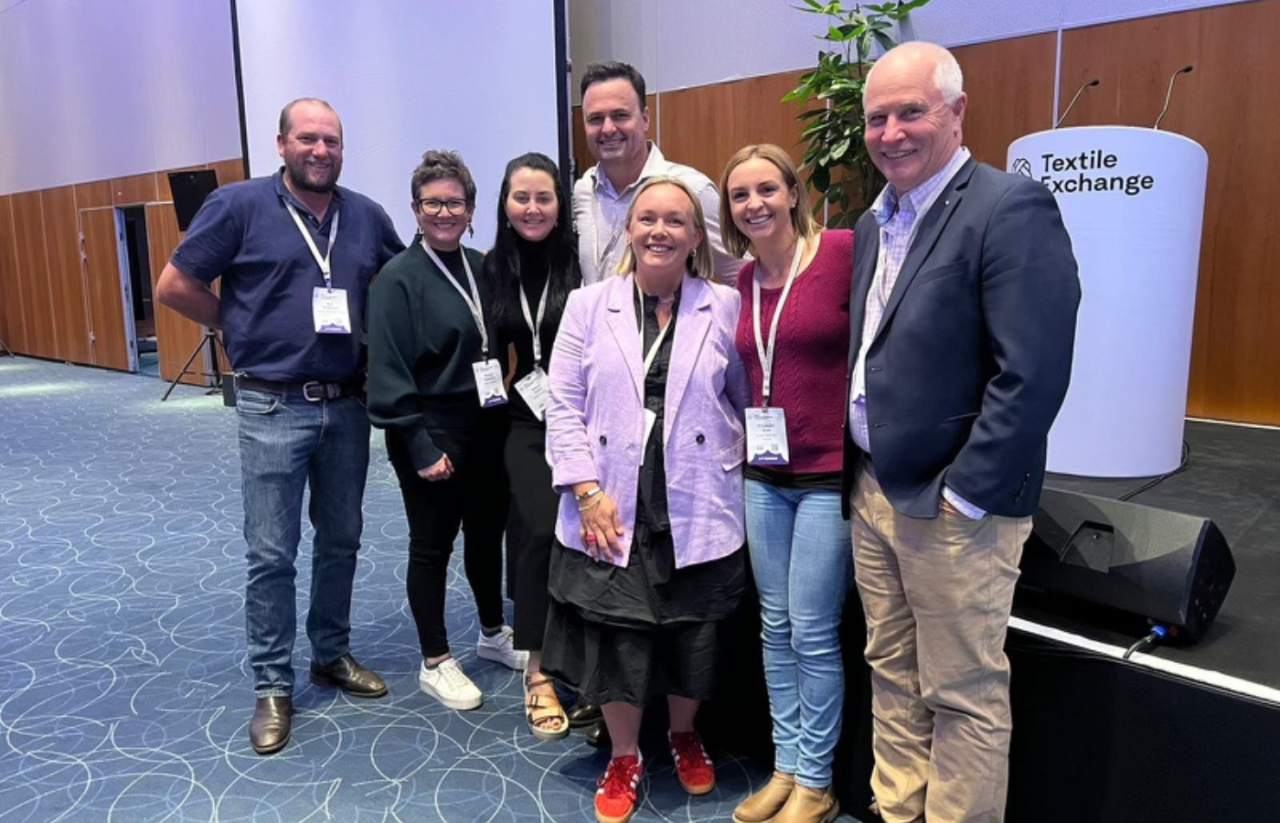 Australian cotton farmers have returned from the Textile Exchange Conference feeling confident in their industry.
After joining NGOs, farmers, brands and retailers from across the globe in London for the 2023 conference, Fleur Anderson says the Australian cotton industry is on the right path towards meeting future EU Legislation and environmental outcomes.
Fleur, who farms in Theodore, Queensland, was one of three farmers who joined the Cotton Australia delegation at the conference.
"From a grower perspective, it's always good to see what's beyond the farm gate, and it was comforting to know Cotton Australia, and our industry, is on the right path," Fleur said.
The conference attracted more than 1300 delegates from across the textile fashion supply chain and it was an important opportunity to learn and connect Australian farmers with customers focused on sustainability.
Key topics included regenerative agriculture practices and how they can be scaled for fibres, and the importance of traceability as a first step in meeting the upcoming EU and other global legislation requirements.
During the conference Fleur participated in a panel discussion with cotton farmers from the US, Pakistan and Brazil and said all farmers came from different production circumstances.
"We all have different challenges depending on our geographic location and how uniquely different each region is, but we all have commonalities in what we want to achieve and our aspirations," Fleur said.
"However, there is real danger in having a cookie cutter approach to how farming operations are conducted. There is a real danger in simplifying it."
"I'd love to transport the policy makers in Europe to the cotton fields in Australia so that they can better understand the impact of their decisions at farm level.
"I'm so grateful for our investment in research and development, and I believe that's what puts Australia ahead of other countries. Our water use efficiency, pesticide applications and growing yields are backed by investment, research and science."
Textile Exchange has developed a Climate+ Strategy that sets targets for climate, soil, health, biodiversity and water and also develops tools to help fashion brands meet their sustainability goals.
Australia's myBMP certified cotton is a preferred fibre of Textile Exchange, alongside certified cottons such as organic, Better Cotton, Fairtrade, US Trust Protocol that are working together on agreed areas of common interest such as impact data metrics and the impact of legislation at farm level.
Cotton Australia will continue to engage with Textile Exchange on key areas of interest such as its proposed Unified Standard for crops, and has invited the organisation to attend camp Cotton in 2024 to experience the Australian cotton industry firsthand.
The Cotton Australia delegation was made possible thanks to an Australian Government grant.