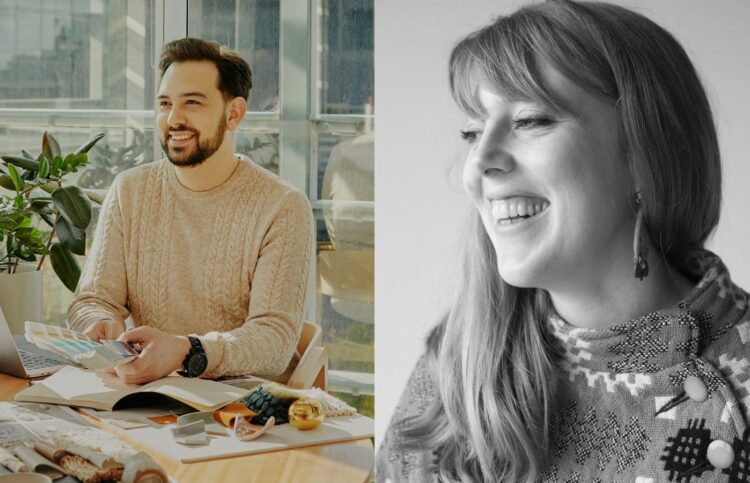 Country Road are a long-standing brand partner with Cotton Australia, and this August the pair partnered to showcase the 100% Enzo Heritage Sweat for pets – which is made from 100% Australian cotton.
We caught up with Ty Symonds, Head of Design, Home, and Fabia Pryor, Brand Sustainability Manager, for County Road to discuss why they use Australian cotton, and how the dog jumpers came about.
CA: Tell us, how did Country Road come to use Australian Cotton?
Fabia: Our customers care about supporting Australian farmers. Especially following the past few years, more and more Australians want to support Australian growers and manufacturers. Of our Country Road members, 88% consider our use of Australian fibres as very important, and 81% want to know the origins of materials used.
Australian cotton growers are leaders in responsible farming practices, both in their water efficiency and use of drought-resistant cotton varieties. With all of this in mind, not only is it important for us at Country Road to be supporting local growers, but it's equally important to be sharing that story with customers.
CA: That sounds excellent. Can you tell us when Country Road started using Australian Cotton?
Fabia: We started to focus on sourcing Australian cotton in 2018, and it is now used within all product divisions. We were the first Australian fashion retailer to partner with Oritain. We began the journey of Verified Australian cotton in January 2020, with one of our most iconic styles, the Heritage Sweat, strengthening our commitment to local farmers and responsible sourcing.
Since starting our Verified program with the Heritage Sweat, we've expanded our Verified ranges across Woman, Man, Teen, Child and Baby and are working to grow this program for future ranges. The verification process can take at least 6 months, as testing is carried out at each key step of the production process—from fibre to finished garment.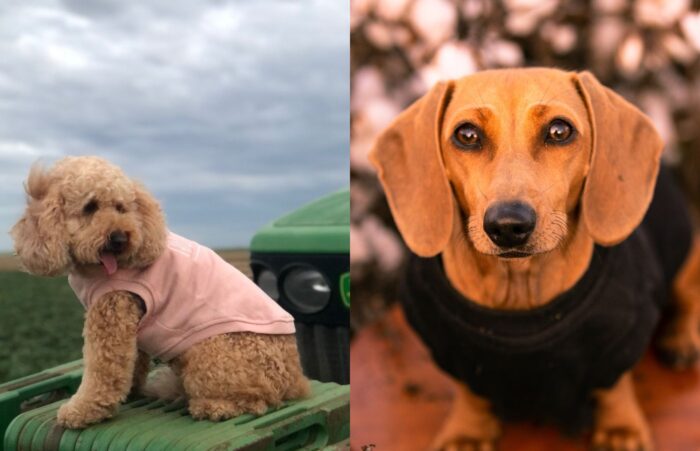 CA: Tell us about the Enzo Heritage Sweat for pets! How did they come about and why are they so popular?
Ty: Australians love their pets, and the Heritage Sweat is one of our most-loved designs in the Country Road community. We already produce Heritage Sweats for every (human) member of the family, so the natural next step was to create something for pets too.
It happened that the range launched in winter 2020, when many Australians were in lockdown. They were spending more time at home with their pets, recognising how much joy they bring to our lives, so were perhaps looking for ways to spoil them! Since then, the range has become more and more popular with our customers, along with the rest of our pet range which includes bowls, leads, collars and more.
CA: What do you like about working with Australian cotton and what are the features of Australian cotton that resonate most with customers?
Fabia: Australian cotton has become a signature fibre for Country Road. Like us, our customer appreciates the quality of Australian cotton and wants to support Australian growers and the local economy. It's great that they can do this simply by purchasing a garment they love and will wear for many years.
On-farm biodiversity is increasingly a focus for Country Road through initiatives such as The Biodiversity Project. In October 2020, Country Road committed at least $600,000 to The Biodiversity Project, a partnership with Landcare Australia committed to enhancing biodiversity in Australia's cotton growing landscapes. Through the partnership, we work with local farmers to revegetate and rebuild habitat for local species. The partnership aims to protect soil health, provide natural habitats for local species and improve water quality across river systems.
Prior to recent flooding which impacted the plantings, two cotton farming families were involved in restoring 15.5km of riverine area with 3,500 trees planted. This enhanced habitat for native species, including threatened animals like the koala and endangered birds like the barking owl. We are now working with Landcare and the farming families to replant areas affected by flooding, with 1500 seedlings planted so far.
Biodiversity loss and climate change are arguably the two key environmental issues facing our world today. There's a clear path for businesses to reduce their carbon impact, but with biodiversity, it has not been as clear. This project paves a way for a new era of farmer, NGO and brand collaboration, working together to drive positive outcomes in Australia's cotton growing regions and leave a biodiversity legacy for generations to come.
CA: With customers shifting their focus to how and where their clothing is made, how does this impact your raw materials strategy?
Fabia: Country Road has a 2025+ sustainability strategy with targets that seek to foster positive environmental outcomes, ethical sourcing and diversity and inclusion. Our approach can be summarised by three key pillars: positive climate and biodiversity impact; supporting local; and transparency.
We have responsible sourcing strategies in place for all our key raw materials and sourcing Australian cotton is a key component of our strategy. By sourcing locally, we're supporting Australian farmers and local farming communities, acknowledging that the local cotton industry is world leading in its approach to responsible land management.
Equally, our Verified Australian cotton range supports our commitment to transparency, enabling us to scientifically trace our Verified Australian fibres back to local farms.
CA: Where do you see the fashion industry in 10 years' time?
Fabia: Since the pandemic, there's been an increased demand for local manufacturing. Australians are looking to support industries on home soil. As a result of the growing demand, the Australian manufacturing industry has experienced a revitalisation. However, unfortunately, there's not the capacity to just switch on the tap for a large-scale local commitment by a retailer like Country Road, and there are key processing steps, such as spinning, which are lacking locally.
Our aim is to increase on-shore production and support the local industry within the capacity of Australia's manufacturing sector. As demand for local manufacture increases, local suppliers will feel greater confidence in investing in equipment, hiring more staff and driving innovation. We can already see this through the impact of our 90s Reissue Australian Made Heritage Sweat which directly benefited a workforce of over 120 Australians across the four different manufacturing companies involved in the partnership (five, including Country Road). We can only hope that the increased focus on local production might create greater opportunities for spinning mills to return on-shore.