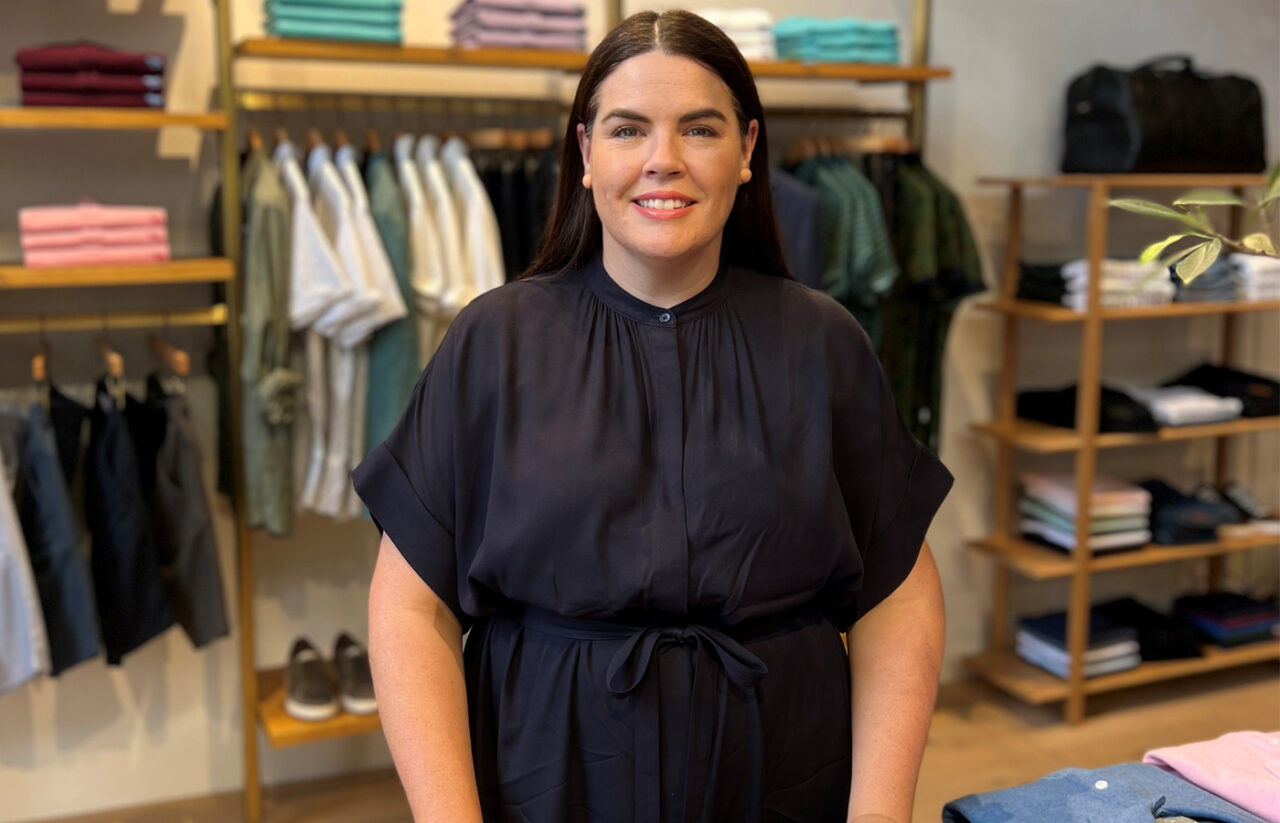 In just three years, menswear brand Rodd & Gunn have quickly realised the benefits of using Australian cotton.
Quality, traceability, and the support from Cotton Australia's Cotton to Market team are just three reasons Rodd & Gunn's Sustainability and Ethical Sourcing Manager Samantha Helmold says Australian cotton is worth its price tag.
Australian cotton was introduced into Rodd & Gunn's fabric portfolio in 2020, after extensively mapping the supply chain and the introduction of their responsible cotton sourcing program.
Cotton makes up 89% of Rodd & Gunn's product range with Australian cotton predominantly found in the t-shirt and polo shirt collections.
When Australian cotton was first introduced, it took over 38% of the cotton business. But according to Samantha, it's on a trajectory to be about 65% by the end of 2022.
But like all brands, the last few years haven't been without its challenges.
"Our winter collection was converted back to USA cotton because of supply chain issues. After resolving those challenges, we are back using Australian cotton and we, and the customer, can noticeably feel the difference," Samantha said.
"Rodd & Gunn is a premium brand, our consumers have high expectations and that extends to the raw materials we procure. Rodd & Gunn has a two-year guarantee on all our garments, and the premium nature of Australian cotton has strengthened that brand proposition.
"When our store staff communicate to our customers about the use of Australian Cotton in our polo's, it creates a sentimental attachment for our customer. They're proud to support local industries and often to want to know more about the farms. Our goal is to support the industry as a whole – and that education has come from our relationship with Cotton Australia."
Rodd & Gunn Creative Director John Prikryl echoed Samantha's comments, saying quality was the main reason he loved working with Australian cotton.
"We love the consistency of clarity, quality, and the way it represents each season's palette along withstanding up to our customer's daily wardrobe demands," John said.
"I think our customers all over the world recognise and appreciate the inherent premium quality that our Australian cotton products represent."
Samantha says the relationship developed with Cotton Australia has been instrumental in the success of the Responsible Cotton Sourcing program and the valuable knowledge, traceability verification, industry education and connections provided facilitated by Cotton Australia staff.
"The real benefit has come in the collaboration with the Cotton to Market team and the doors it has opened up for us," she said.
"We partake in the Australian Cotton Sustainability Reference Group, the Product Stewardship Scheme, attended Camp Cotton and the Australian Cotton Conference. Through collaborations we've been able to connect with a lot of other brands, and as a result, there's a lot of cross brand engagement happening in the industry which has been very refreshing.
"Not only do we have someone that is boots on the ground for the industry, but it also helps with verification of traceability and connects us with other people in the industry."
Rodd and Gunn is recognised as a high performing brand when it comes to Ethical Fashion, as reported in the recently released 2022 Ethical Fashion Report by Baptist World Aid.