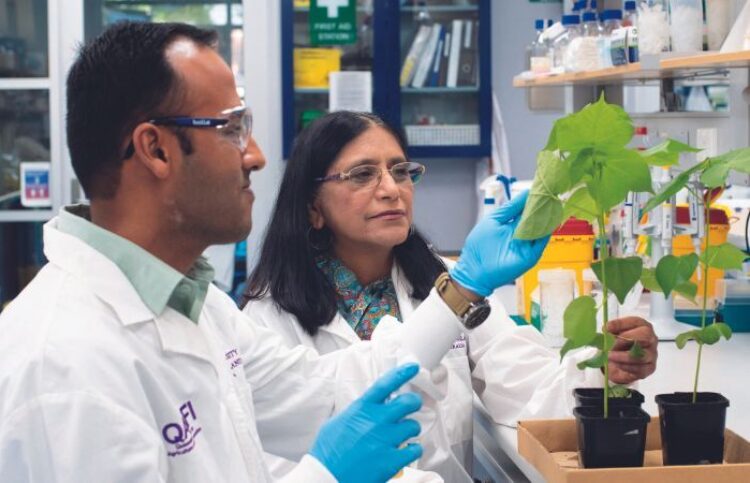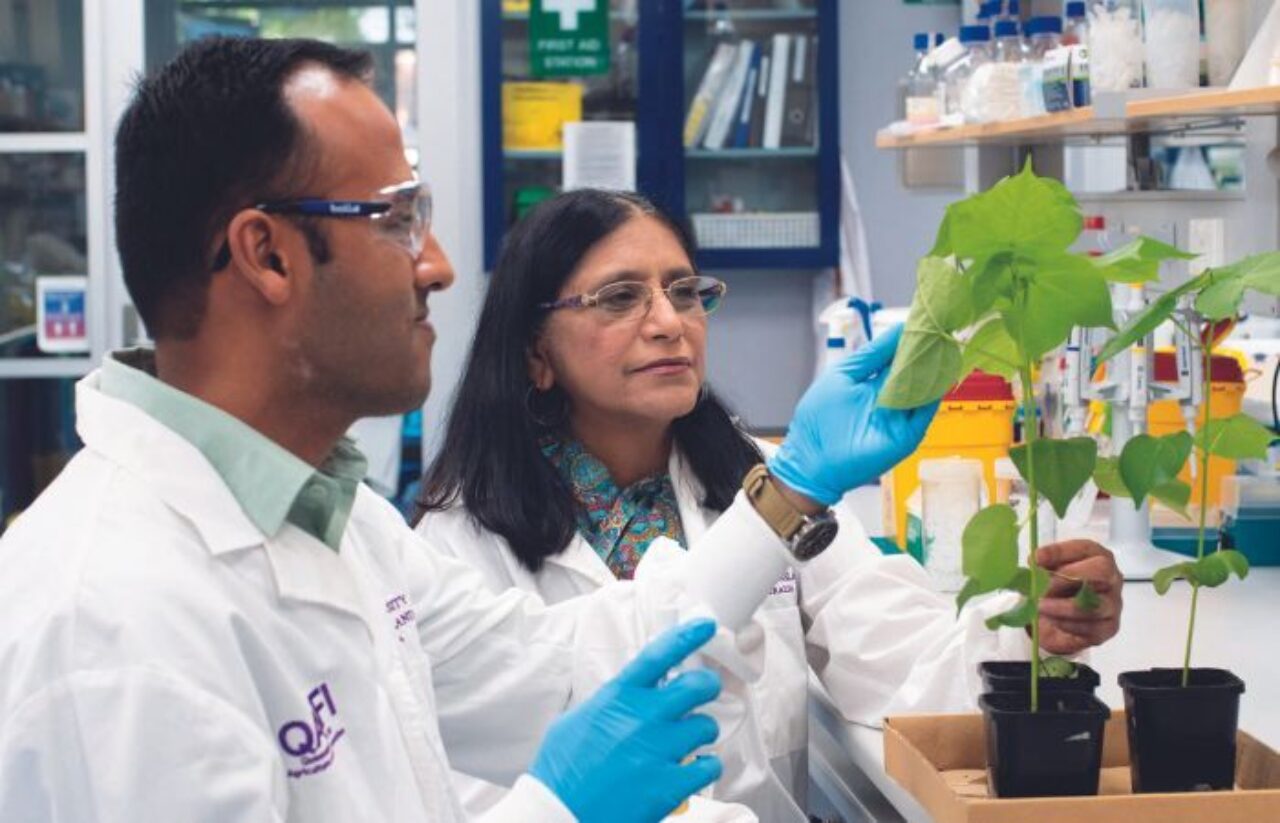 An environmentally friendly spray that targets and kills one of cotton's most damaging pests – silverleaf whitefly (SLW) – has been created by scientists at the University of Queensland.
The breakthrough is part of the university's BioClay technology – a safe and sustainable alternative to chemical pesticides.
Research team leader Professor Neena Mitter said the environmentally friendly spray was a game-changer for crop protection because it was effective against whitefly that was responsible for the loss of billions of dollars in agricultural crops across the globe.
"SLW is considered an invasive species in the United States, Australia, Africa and several European countries and attacks more than 500 plant species including cotton, pulses, chilli, capsicum and many other vegetable crops," Professor Mitter said.
She said the insect laid eggs on the underside of leaves, feeding off the plant's sap, which caused a reduction in yield as well as transmitting viruses that posed a threat to healthy crops.
The BioClay spray uses degradable clay particles that carry double-standard RNA, which enters the plant and protects it without altering the plant's genome.
It's the first time BioClay has been used to control insect pests.
Professor Mitter said when whiteflies tried to feed on the sap produced by the plant, they would ingest the BioClay RNA formula, which kills the insect by targeting genes essential to its survival.
The new environmentally friendly pesticide has been developed during the past decade by Queensland Alliance for Agriculture and Food Innovation, and the Australian Institute for Bioengineering and Nanotechnology, with support from Cotton Research and Development Corporation, Hort Innovation and Nufarm Limited.
CRDC Research and Development Manager Susan Maas said the SWL was a major pest of cotton globally due to its ability to downgrade lint quality.
"This innovation will support the industry to maintain Australia's reputation for producing uncontaminated, high-quality cotton in a safe and environmentally friendly way," Susan said.
The researchers will now work with industry partner Nufarm Limited to test the whitefly BioClay formula in real-world production systems.
This story was published in CRDC's winter edition of Spotlight. To read more, click here.