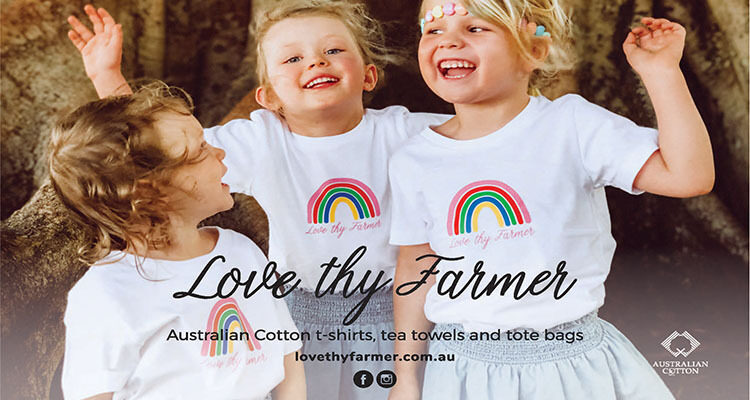 Love thy Farmer is a rural fashion business set up by two local Wee Waa girls, Sarah Wilson and Melinda Palmer. Their families have been friends for four generations and their fathers farmed together for many years.
A passion for farming and natural fibres led them to Cotton Australia's door, and with Cotton Australia's help the brand now stocks ranges of 100% Australian cotton tees, totes and tea towels.
Love thy Farmer's products were featured in the recent Buy From The Bush campaign, including a successful stand at the campaign's Martin Place pop-up shopping day in Sydney last December which proved an enormous success.
Cotton Australia is working with the brand to help it share the story of Australian cotton farming and why they are using this beautiful natural fibre in their products.
Learn more about Love thy Farmer here.