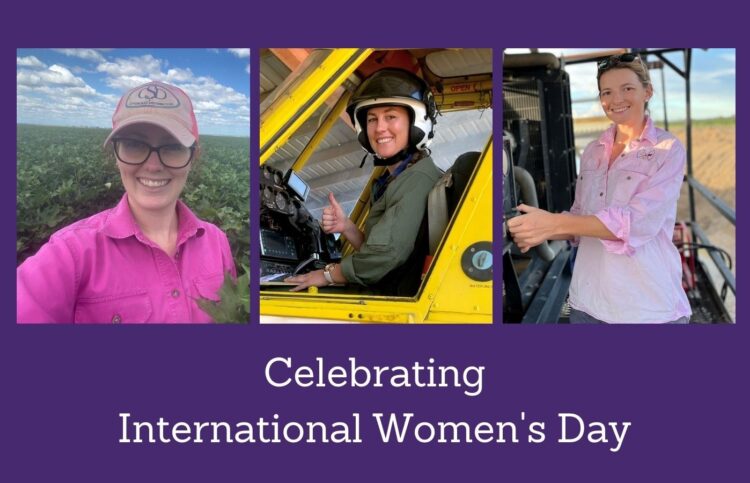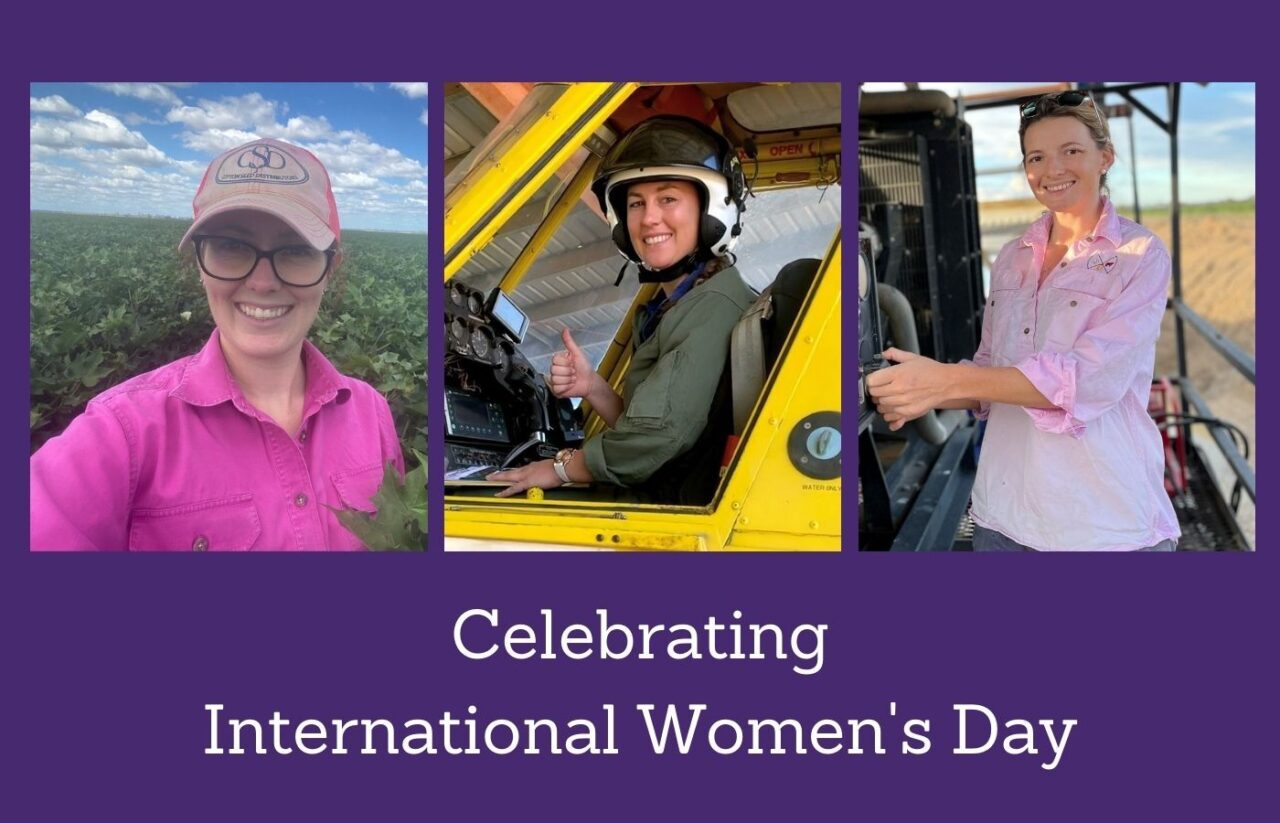 Today's forward-thinking, bright minded and innovative women in cotton have a 360 degree view of the industry.
They're involved in every aspect of this modern agricultural industry, whether it be growing the crop and taking it to the gin, researching cotton of the future or taking to the skies for pest management tactics – women are everywhere.
This International Women's Day, Cotton Australia is highlighting women and the remarkable work they do to produce sustainable, world-class cotton.
Kim Byrnes, Larissa Holland and Evelyn Williamson are three young women who are passionate about the Australian cotton industry.
They come from various backgrounds and have different jobs, but they all share the same focus – producing the most water efficient and sustainable cotton in the world.
KIM BYRNES- COTTON FARMER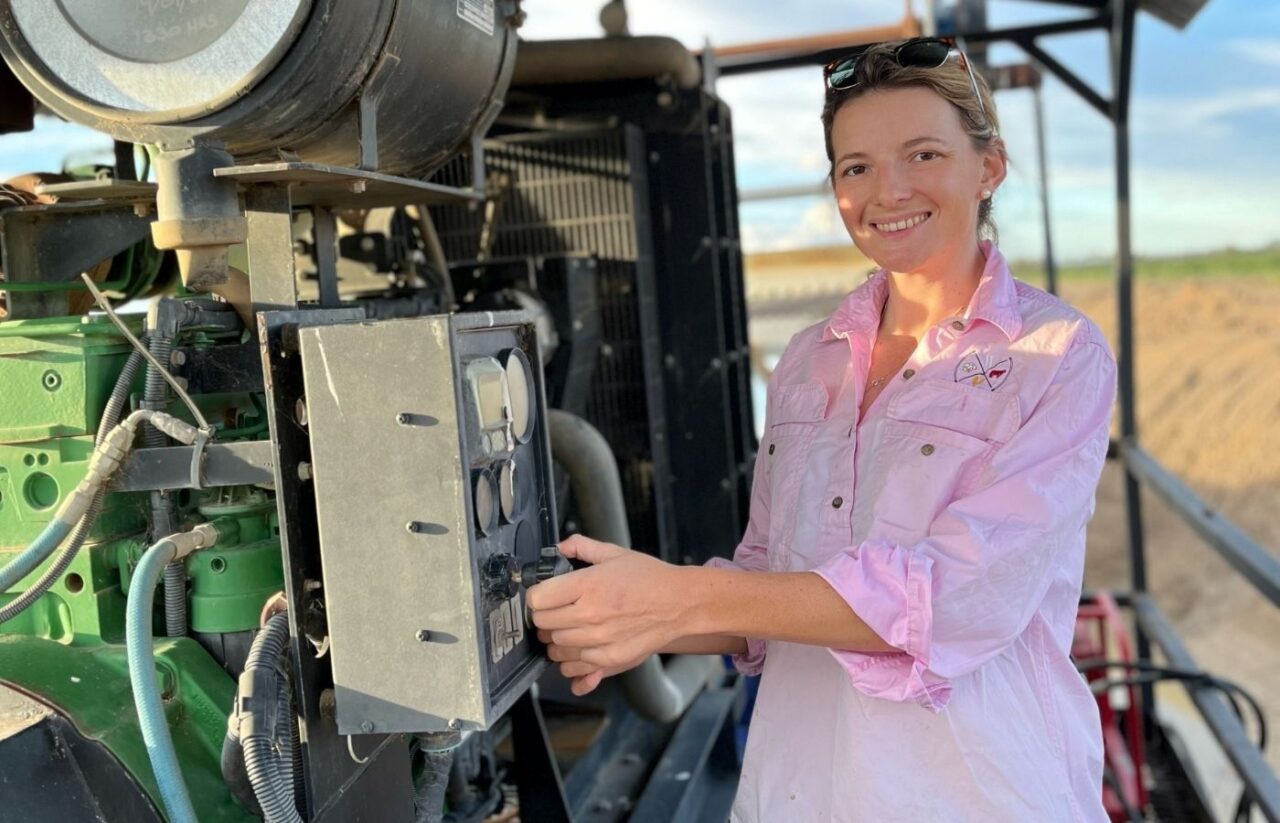 Standing side-by-side with cotton farmers from across Australia at the end of the season is what Kim Byrnes looks forward to every year.
Come August, Kim knows she will have played a big part in producing a crop of sustainable cotton at her parent's Moree farm in Northern New South Wales.
Perhaps it's maternal instinct, but there's something about caring for 40 million baby cotton plants that Kim really enjoys.
When you spend such a lot of time planting and nurturing a seedling right through to cotton harvest time, farmers get a lot of satisfaction in seeing the end product.
Kim, 28, tried university in her teens but didn't enjoy it. She wanted to be back on the farm working alongside her dad, raising awareness that women are more than capable of being successful cotton farmers.
Read more about Kim and her journey as a cotton farmer here
LARISSA HOLLAND - EXTENSION & DEVELOPMENT AGRONOMIST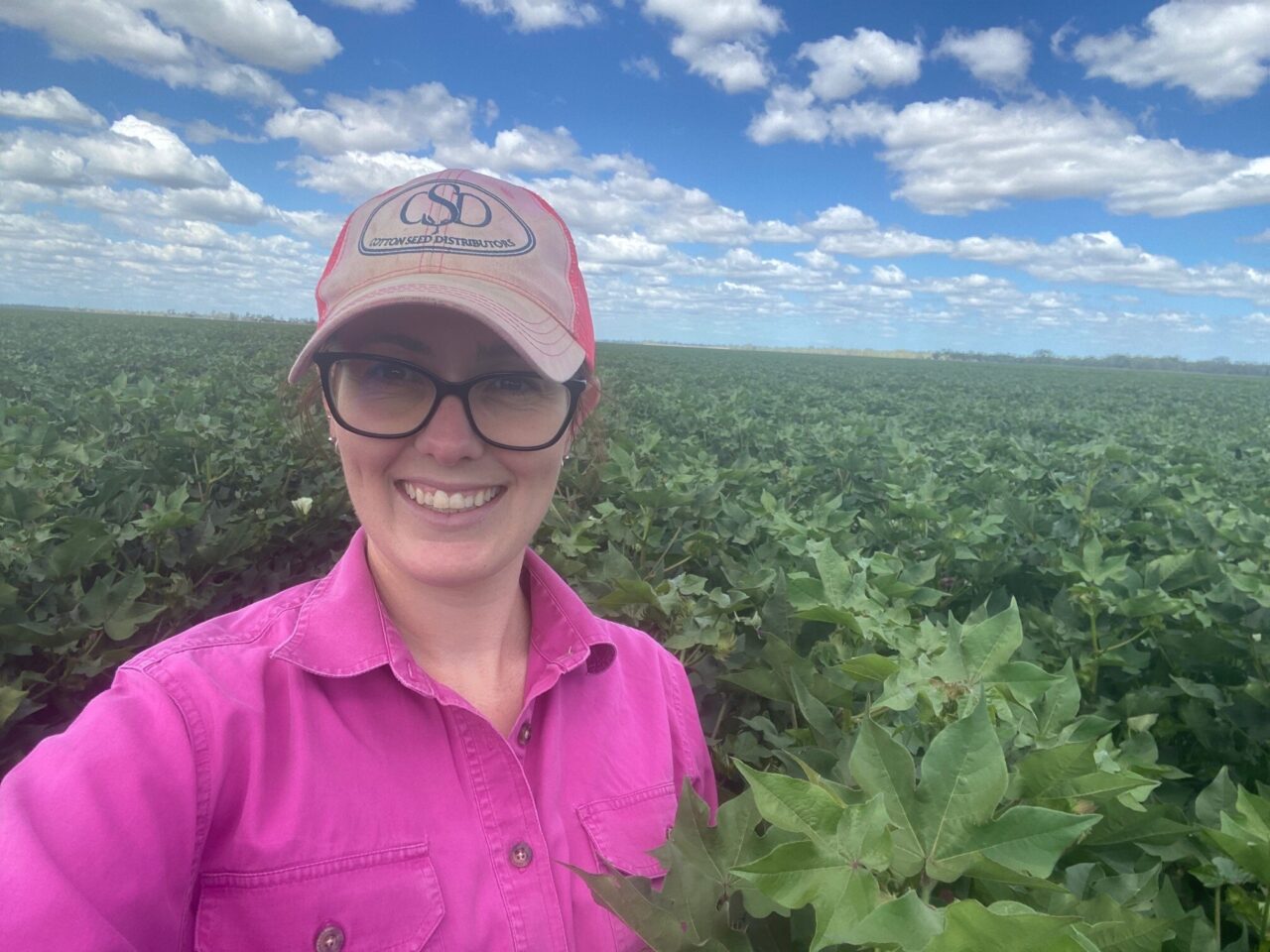 Larissa Holland is one woman in the cotton industry who "breaks the bias" every day she heads off to work as an agronomist advising farmers in the field.
Larissa, who wasn't born into farming, is fast becoming one of Cotton Seed Distributor's (CSD) most respected and trusted Extension and Development Agronomists.
Based in Dalby on the Darling Downs in Queensland, Larissa believes International Women's Day is a global celebration of women from all industries and cultural backgrounds.
Larissa has discovered that you don't need to have grown up on a farm to be involved in the cotton industry, and gender doesn't matter.
In addition, Larissa is the secretary for the Darling Downs Cotton Growers Association, a role that's allowed her to step out of her comfort zone, learn more about the industry and network with like minded people.
Read more about Larissa's passion for the industry here
EVELYN WILLIAMSON - AGRICULTURAL PILOT
From the seat of an agricultural plane, Evelyn Williamson has a bird's eye view of the cotton industry, even if it's at 240km an hour, weaving through trees and ducking in and out of powerlines.
The 26-year-old is an agricultural pilot in the Dawson Valley, Queensland, where she works with her family's business Moura Aerial Agriculture.
There are still several new clients that are surprised to see Evelyn in the pilot's seat, but for the most part, they're supportive and encouraging of a woman in what's traditionally been a man's role.
"At the end of the day, the plane doesn't care what gender you are. The industry is very supportive of women, and to the very few who don't support women or have something to say about it, the problem lies with them and not us," Evelyn said.
Read more about Evelyn's birdseye view of the cotton industry here