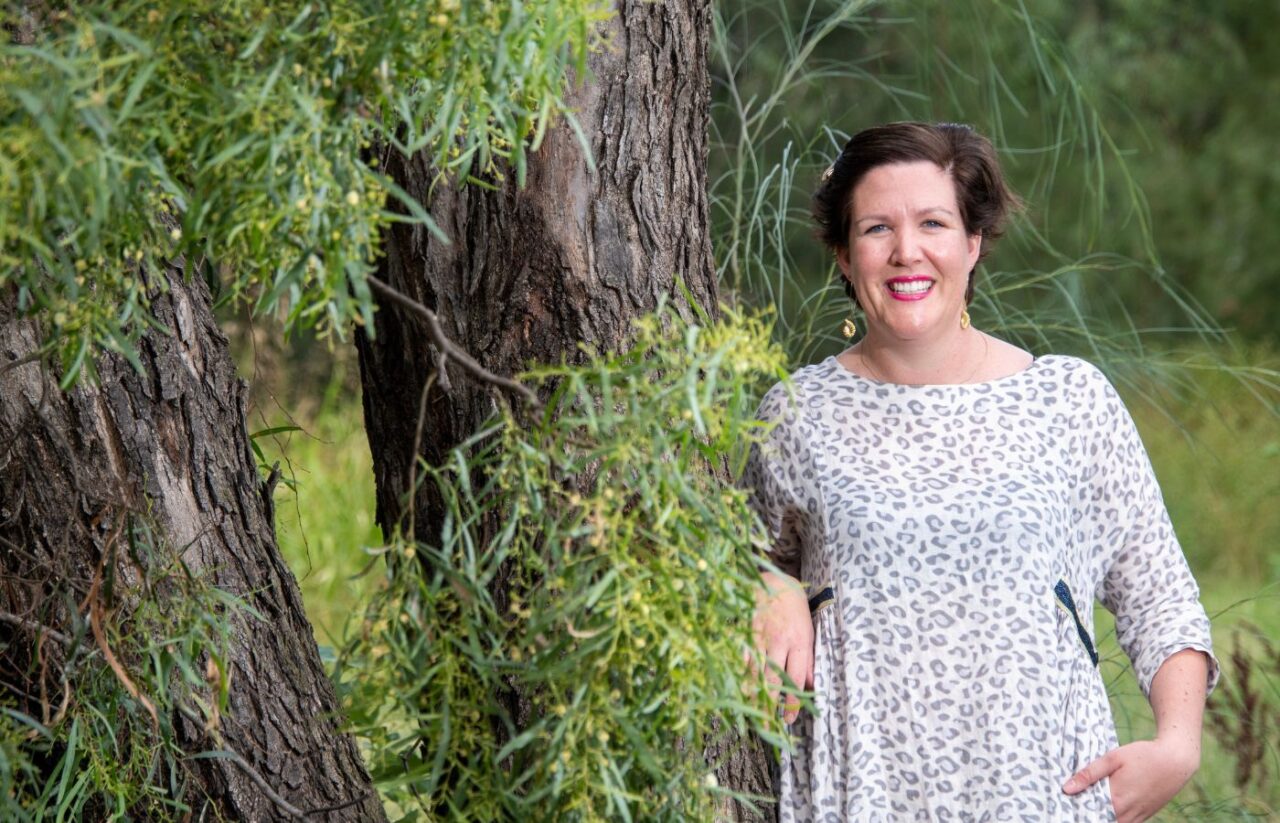 In cotton farming communities across the country, there are women striving to make their regions vibrant and dynamic places to live.
One of the ways they are achieving this is by creating opportunities to connect like minded people and develop platforms to showcase the depth and breadth of talent within, and associated with, our cotton industry.
They are the farmers and sometimes the partners of cotton farmers, and while they don't always get their boots muddy in the paddock, they're often at the forefront of their local communities.
Carmen Ronald married cotton farmer Will and moved to the family farm on the Liverpool Plains, New South Wales, eight years ago, where they continue to work and live with their young daughter.
While Carmen isn't "hands on" with the farm work, she's no stranger to bookwork, helping with admin tasks and doing "unseen jobs" around the farm and community, as well as making sourdough bread and pastries at Pip's Pastry, in Gunnedah.
"If someone walked up to me in the street and asked if I identified as a cotton farmer, I wouldn't say yes but I think it's important to remember that in many cases the support that partners provide in terms of taking care of administrative tasks and the domestic load that comes with running a farming business and living rurally, then it's a yes by default," Carmen said.
"There are many women like me who help with a range of administrative tasks like bookkeeping, marketing, compliance measures and grant writing, on top of much of the unseen work at home.
"With much of this labour taking place behind the scenes, it means that our farming partners have the space to be able to focus on farm production and management.
"Not only do we contribute directly to our businesses and the broader cotton industry but also our local communities."
In Australia 28 per cent cotton farmers are women, and about 60 per cent of the industry's workforce at organisations such as Cotton Australia, CRDC and CottonInfo are female.
For Carmen, one of her passions is being involved in the Liverpool Plains community. She relishes the chance to bring women together to network, socialise and support each other.
This International Women's Day is no exception, as she prepares the final details for the inaugural "Fibre to Fashion" Ladies Lunch this month at Spring Ridge, featuring designer and educator Emma Bond of Madi & Pip.
"International Women's Day in the agricultural industry is about recognising the' contribution made by women right across the board, from on-farm and administrative involvement in agribusinesses, to employment in associated fields like agronomy, finance and marketing and the vast amount of unpaid and voluntary labour that goes into our rural community groups and projects.," Carmen said.
"It's about celebrating how far women have come and championing those who have opened the doors and busted through the glass ceilings to pave the path for those to come but also identifying and addressing the issues that continue to act as barriers to accessing more opportunities and ensuring that there is the necessary effort and investment made to ensure that these measures eventuate."
On top of geographical and social isolation, limitations in services such as appropriate childcare, healthcare and access to education in rural communities can make it challenging for women.
"Make no mistake, I love so many aspects of living rurally and the privilege that comes with the opportunity to farm but I am realistic about the trade-offs, as they currently stand, particularly for women," Carmen said.
"We have so many incredible, talented and highly educated women in our rural communities and it's disappointing to think that limited services make it difficult for them to reach their personal and professional goals.
"With improvements in internet service, and therefore access to online education, healthcare, fitness and e-commerce opportunities, the development of coworking spaces in regional hubs like Tamworth, Gunnedah, Narrabri and Dubbo, and increasingly flexible and work-from-home options in some industries, there is much to be celebrated when it comes to progress.
"In a practical sense, we work together to apply for grants and funding to improve some of our local services and provide additional opportunities for our children's education and development, but this only goes so far, and becomes, in many cases, yet another burden put on women, adding to their already long to-do lists."
But being on a cotton farm is helping Carmen and her creative ways. Carmen is busy working to create handmade cotton paper – a textural, labour-intensive form of paper used predominantly for wedding invitations and bespoke stationery.
She has purchased a vintage letterpress and set up a studio on-farm with the aim of seizing on the idea of paddock to print.
"At the moment, a lot of cotton paper is made in India and China from textile waste, but the goal is to use the cotton we grow to produce a premium product with a unique story," Carmen said.