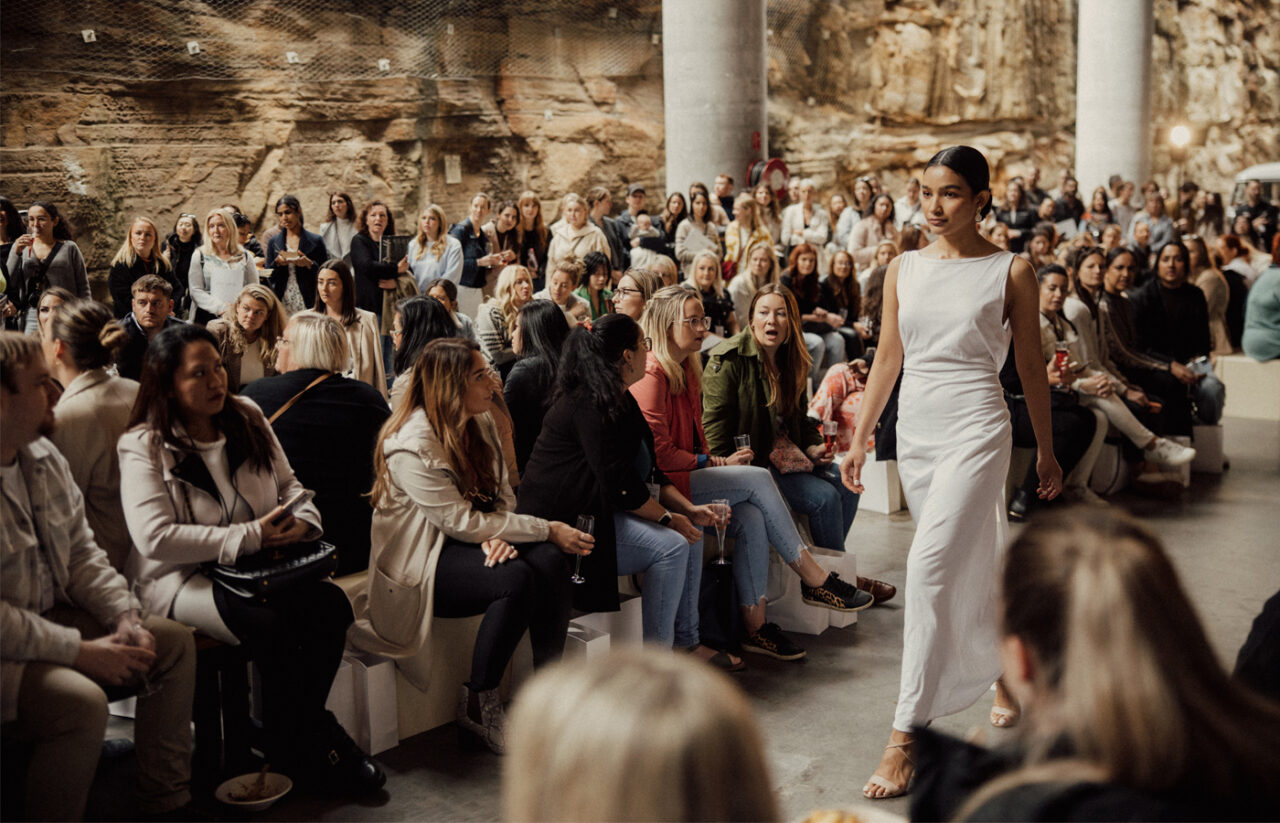 While most typical wedding dresses are lace, silk or synthetic fabrics, Gold Coast fashion designer Emma Bond is unravelling cotton into the wedding industry.
The Future Cotton Leader 2022 Graduate and the founder of boutique fashion label Madi & Pip, recently launched her 100% Australian cotton wedding and bridesmaids' dresses to eager bridal parties at the renowned One Fine Day Wedding Fair in Sydney.
"On your wedding day, you're front and centre of your friends and family – it's a good opportunity to showcase your personal values & your story," Emma said.
"It is exciting to make our local cotton available to brides– especially for those that come from the land and have lived experience with this wonderful fibre."
Emma hails from a cotton farm in New South Wales, which adds to her passion of using sustainable, natural fibres in her business.
The collection is inspired by the sun-drenched landscape of the cotton property where she was raised and the legacy of Madeleine Jondeau, the designer's great grandmother, and Parisian couture seamstress.
The wedding fair and runway was an opportunity for Emma to tell the Australian cotton story through her designs and encourage brides to consider sustainable fashion choices for their big day.
"The design-forward bridal collection encourages the changing sentiment towards the fashion economy, taking into consideration the conscious consumer at every step," Emma said.
"Guests at the fair enjoyed feeling the cotton and hearing the story behind each garment. It's important we have the information, across the full supply chain, available to share.
"I am excited to craft Australian cotton gowns for the modern, conscious bride."
The Madi & Pip Bernadette Jondeau wedding gown is a luxuriously soft, comfortable, multiwear dress.
Sewn to order, the design can be customised and is available with hand sewn Swarovski detail.
"I intentionally create each gown individually so that the construction process is joyful and personal. Starting with high quality, sustainably sourced materials and sharing the full supply chain story is core to our brand," Emma said.
View the Madi & Pip collection here.