When it comes to data driven, sustainable cotton production that ticks the boxes, the Skerman family are among Australia's best.
To highlight one or two aspects of the Skerman family's farming operation that makes them forward thinking, industry leaders, and the recipient of the 2023 AgriRisk High Achiever of the Year, is near impossible.
The Skerman family farm 2000 hectares, with up to 500ha of dryland and 100ha irrigated cotton seasonally dependant, in Dalby, Queensland, with 100ha dedicated to irrigation cotton.
Their dedication to farming goes beyond "standard" operating practices as they strive for excellence in sustainable practices to grow the best crops possible.
To ensure they are getting the most from their operation, the the Skermans have implemented cotton quality mapping, allowing them to understand and monitor the quality of the crop. This, alongside agronomic data collection, such as yield mapping, EM38 soil surveys and moisture monitoring and variable rate application of nitrogen, provides a pathway for fine tuning their strategies to improve efficiencies and drive sustainable practices across the farm.
Daniel, with his father Ross, cousin Luke and brother Josh, plus their wives and partners all have a role on the farm. Even though a family run operation, they have begun to implement defined roles and responsibilities to improve efficiency and communication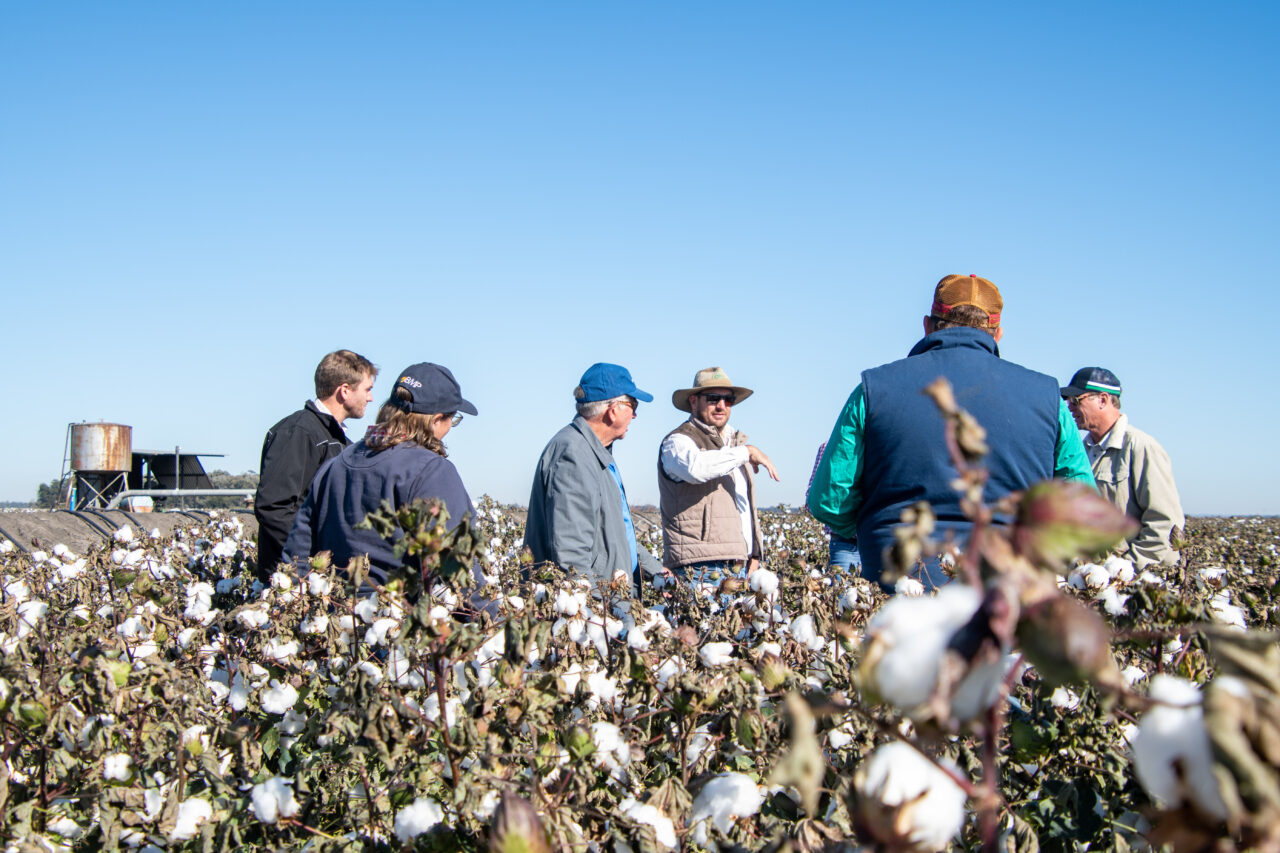 If data is involved, that's Daniel's department. He has a spreadsheet for almost everything on farm that tracks data to monitor the overall cost of production and maximise the use of every drop of water for the best potential yield, while overseeing all agronomic aspects of the business.
When it comes to repairs and maintenance, that's Josh's department. A diesel mechanic by trade, he is in charge of repairs and maintenance and runs a tight operation with the machinery on the farm.
And Luke, he is in charge of operations, overseeing the day to day field operations, plus, he's skilled at flying a drone and has some put together some exceptional videos of the family's farming operation.
At the end of the day, Ross keeps an eye on the whole operation as he transitions into retirement.
Working together as a family can be challenging, but the Skermans are proud of what they do and their accomplishments and efficiencies they achieve together.
"As farmers, we aren't here to win awards, but it is good recognition to know your peers think you're on the right track and doing things well," Dan said.
"These awards are a good opportunity to be able to learn from other farmers in the industry. The award process, judging and follow up farm field days are opportunities to share ideas and collaborate."