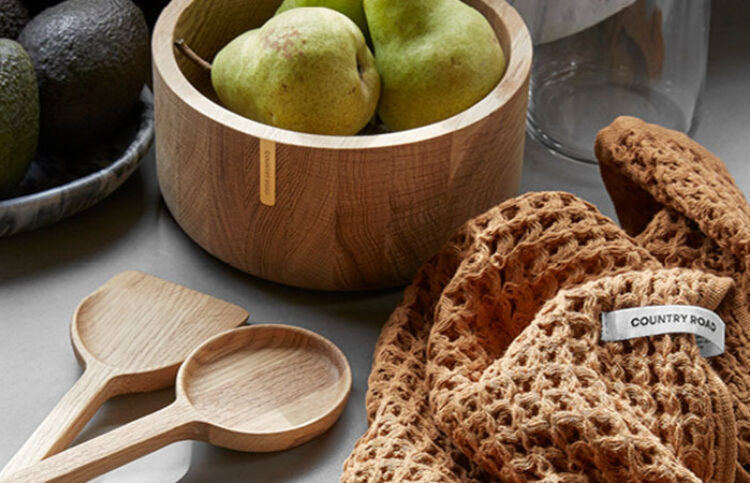 So popular has been a new range of Australian cotton homewares from Country Road that some products have sold out just weeks after launch.
The new range includes tea towels, the Noosa bath towel range and the brand's now top selling cushion made from the same Australian Cotton used in the apparel Heritage Sweats.
According to Ty Symonds, Head of Design - Home at Country Road customers love Australian cotton because it's associated with quality and sustainability.
"The feedback has been really positive from our store teams to our customers, everyone is so engaged in supporting Australian. The sales behind these programs have completely blown us away, customers are really voting for quality," Ty said.
"Our insights show continued demand for fashion brands to support local industry. 80% of our members consider Country Road using Australian wool and cotton as very important, and 76% want to know the origins of materials used.
"As a brand, we're committed to supporting local farmers and our Australian cotton program is key to this. It's part of our Good Business Journey as we strive to ensure that every resource we use comes from partners that prioritise sustainable practices.
"We are always on the lookout for more products we can convert to locally grown fibres and this summer we're proud to be launching a range of Australian cotton beach towels. And there'll be more to come, so keep an eye out for further announcements in the future," Mr Symonds said.