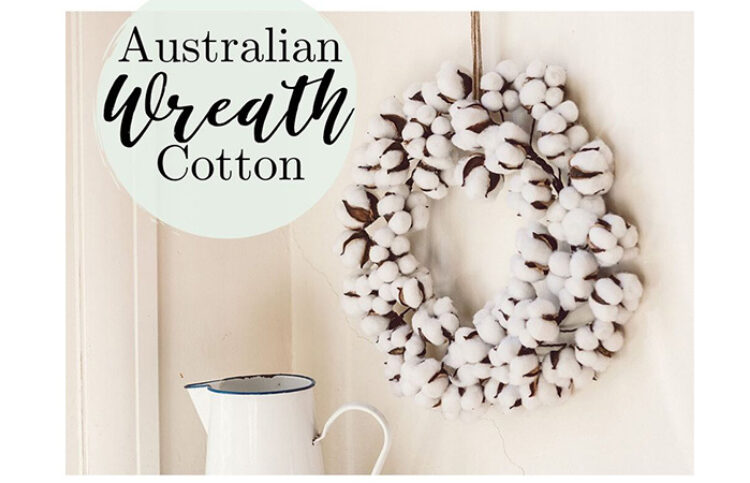 NSW rural small business, The Doors of Berry, is hand making cotton wreaths from Australian cotton kindly donated by ProClass in Goondiwindi.
According to business owner Ruth Host, the history of these wreaths comes from the United States where people were inspired to find creative and unconventional ways to use excess cotton from the harvest. She says cotton's flexibility, colour and texture made it the perfect fibre for this time honoured tradition.
Ruth's cotton wreaths are now carrying the Australian cottonmark, along with the story of Australian cotton – helping to spread the word to her customers and the community.
To purchase your own Australian cotton wreath, please visit www.thedoorsofberry.com.au