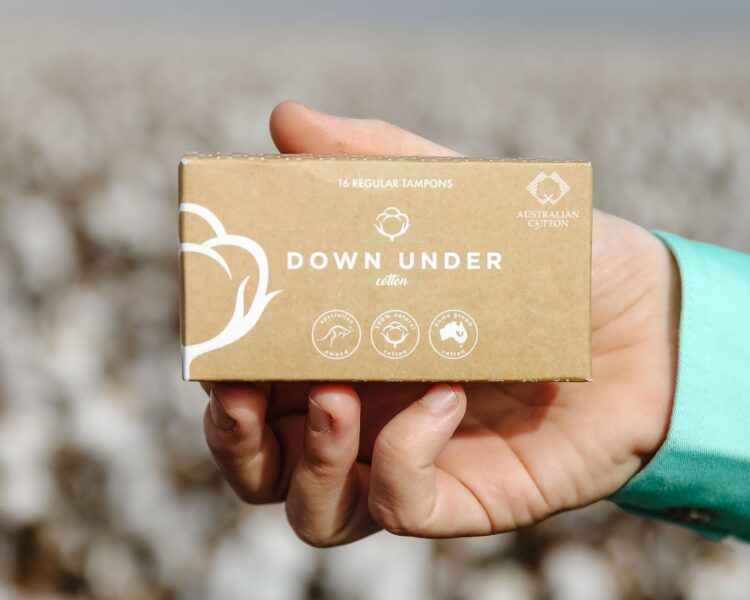 Brisbane-based Down Under Cotton has become the first brand to carry the Australian cotton mark on a feminine hygiene product.
After years of research and development, business owner and passionate Australian cotton advocate, Kim Coskun, has launched her first range of cotton tampons, available online.
The cotton was sourced from Rob and Andrew Newell's farm "Korolea" at Goondiwindi via Auscott, and Kim has visited the farm as well as CSIRO's cotton spinning facility in Geelong to learn all about the journey of Australian cotton from farm to finished product.
"Working together with Aussie farmers, we have developed Australia's first tampon made with natural cotton fibres that can be traced right back to the farm where they are grown and harvested," Kim said.
"We're talking about something we are putting in our bodies, and a lot of people would prefer to use a natural fibre. While cotton products do exist in the Australian feminine hygiene market, the cotton is usually sourced from overseas."
Through the Cotton to Market program, Cotton Australia continues to work with brands small and large to help them specify Australian cotton in their products.
You can purchase online at www.downundercotton.com.au.