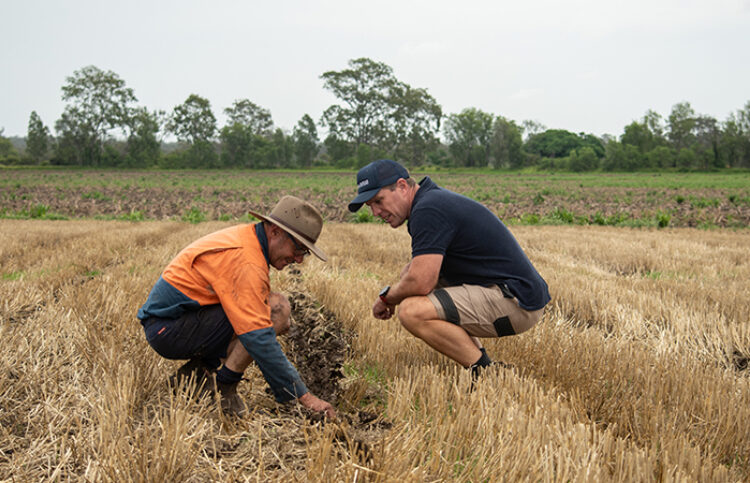 A small number of farmers in the Lockyer Valley and Somerset region have started planting cotton for the upcoming season, with weather conditions proving favourable this week.
In what is primarily a vegetable production area, farmers are expanding their crop rotations to include cotton due to its favourable marketing opportunities.
Fourth-generation farmer Mitch Brimblecombe and his father Linton (pictured above with Cotton Australia's Paul Sloman) are planting cotton for the second year in a row, after a 23-year hiatus at his family's Forest Hill farm.
READ MORE: Aussie Cotton season kicks off in Central Queensland
Mitch said the broadacre cotton crop was a good summer option that was tolerant of the farm's salty water.
"So far this season has been more favourable than last year because we've got a full profile of moisture," Mitch said.
Last season, the Brimblecombes averaged 10.7bales to the hectare, which was above the 8bale/ha they were hoping for.