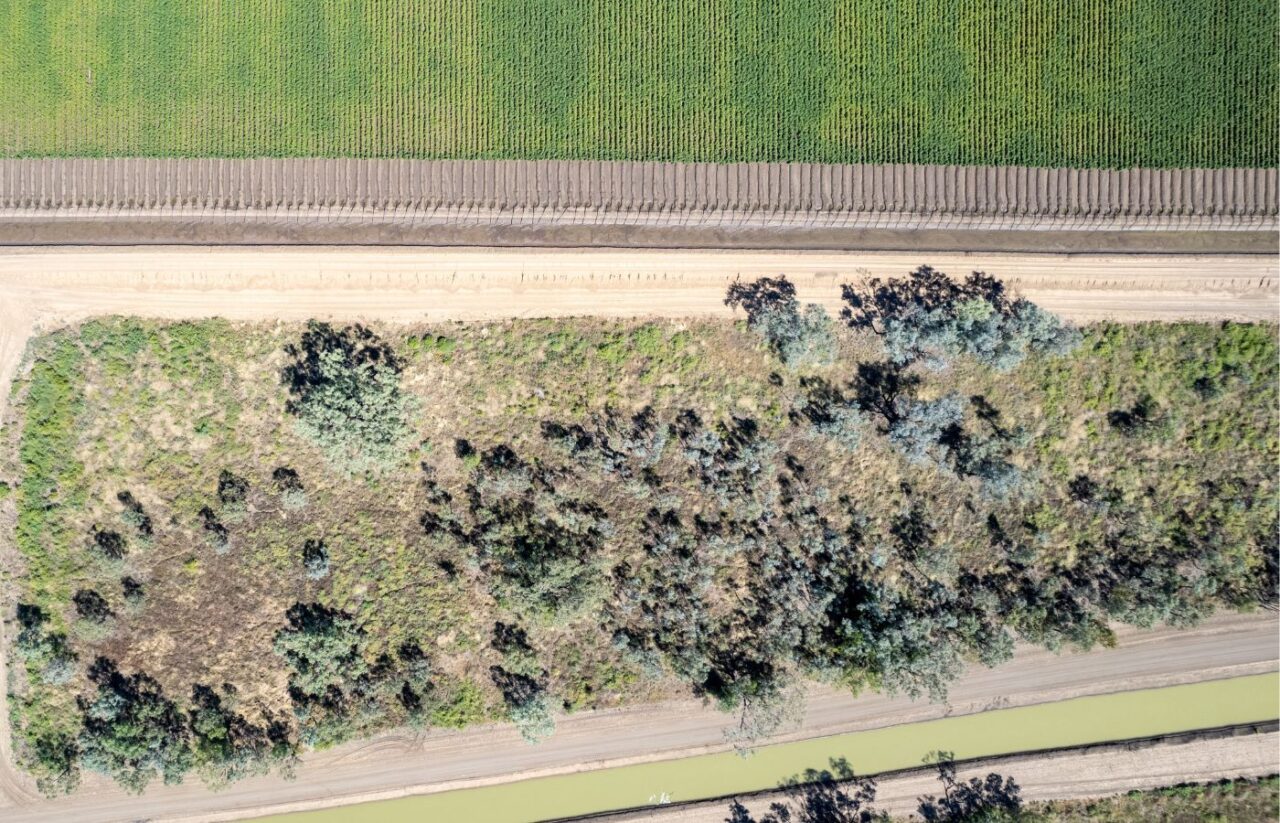 Recognising the increasing importance of biodiversity in global sustainability frameworks, the Australian cotton industry has been working for two years to develop a pragmatic, science-based approach for managing native vegetation on cotton farms.
Our research tells us biodiversity is best managed on a regional level; biodiversity varies so much across the landscape, taking a one-size-fits all approach doesn't reflect what is needed on the ground.
Industry research has also found farmers are confused by the mixed messages coming to them about biodiversity from multiple sources, and would like to see more regional coordination.
With all that in mind, the industry's initial priority is on native vegetation; other aspects of biodiversity will come later.
The industry has been collaborating for two years with regional Natural Resource Management (NRM) bodies across cotton growing regions to develop an ambitious native vegetation model to deliver a plan designed to have greater impact. It has three important parts:
selected indicators from global sustainability frameworks to measure the area of woody vegetation on cotton farms and the amount of connectivity of regionally significant ecosystems (connectivity means how close patches of vegetation are to each other – connectivity is essential for birds and animals to travel between vegetation areas)
regionally appropriate targets and priority actions for cotton farms, aligned to identified regional priorities
more coordinated delivery of advice, materials and financial support for farmers wanting to take action.
The work is conducted by the industry's Sustainability Working Group (SWG)– lead by CRDC Innovation Broker for Biodiversity Stacey Vogel, Cotton Australia's Policy Officer Jennifer Brown and the industry's sustainability advisor Chris Cosgrove.
"By collaborating with local NRM groups, we can set targets and indicators to align with each region. What is needed and appropriate for a cotton farm in southern NSW will be very different to a farm in northern Australia," Stacey said.
"Biodiversity serves an important role on farms – such as natural pest control, erosion control along with carbon sequestration and storage.
"But it also provides social and recreational benefits including maintaining healthy rivers and creeks to providing camping and swimming locations to rural communities.
"Our cotton farmers see that biodiversity has a great value on farm, but they also realise it has an increasing value to consumers who are wanting sustainably and ethically-produced clothing."
The industry's sustainability advisor, Chris Cosgrove, says measuring biodiversity on one farm is challenging, let alone across an industry wide approach. However, the industry and growers are committed to achieving sustainability reporting frameworks for its customers.
"Our native vegetation indicators need to be aligned with customer sustainability frameworks to measure industry-scale progress to make it easier for customers of Australian cotton to confidently buy Australian cotton," Chris said.
After two years of consultation with NRM groups to develop the targets and methods to measure indicators, we are now consulting with farmers. This is slow work because we are speaking lots of farmers in person, but it's so important we do this because we want to get this right and we need to invest time in getting the 1,500 different farms that grow cotton to understand and support what we are doing and how it benefits them.
"By working together and developing targets that are suitable to each cotton growing region, we are providing the industry, and our customers, with the goals, targets and information they need for the future," Chris said.