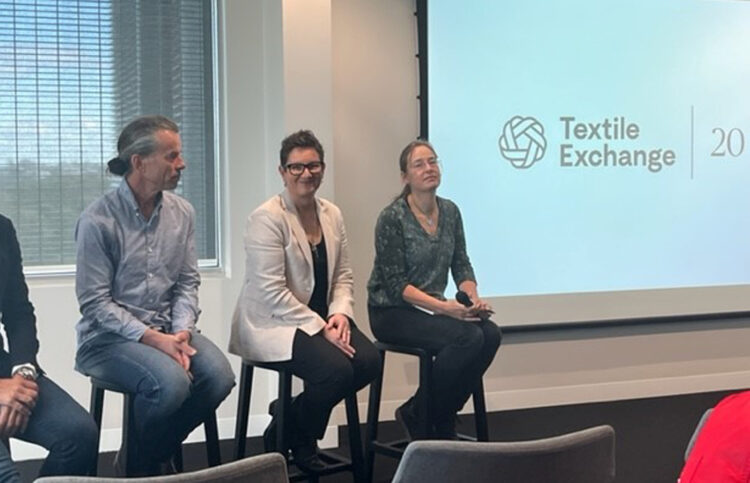 Celebrating 20 years in Melbourne last week, Textile Exchange partnered with Country Road and Cotton Australia to host a forum for brands to explore sustainable raw material options.
About 75 brands, retailers and other textile businesses attended the event, with Cotton Australia's Brooke Summers joining Textile Exchange, Country Road and a Tasmanian wool grower in a panel discussion.
"Over 800 brands and retailers are Textile Exchange members who look to the organisation on advice about which raw materials are sustainable and renewable," Brooke said.
"They're an important partner and we're working closely on a number of projects including soil health metrics and an on-farm pilot to collect impact data.
"It was great to share the story of our partnership with Country Road on biodiversity as well as details about the myBMP program which is one of Textile Exchange's preferred fibres.
"Congratulations to Textile Exchange for 20 years of progress, we're looking forward to continuing to build our relationship and educate the team about our sustainability work here in Australia."