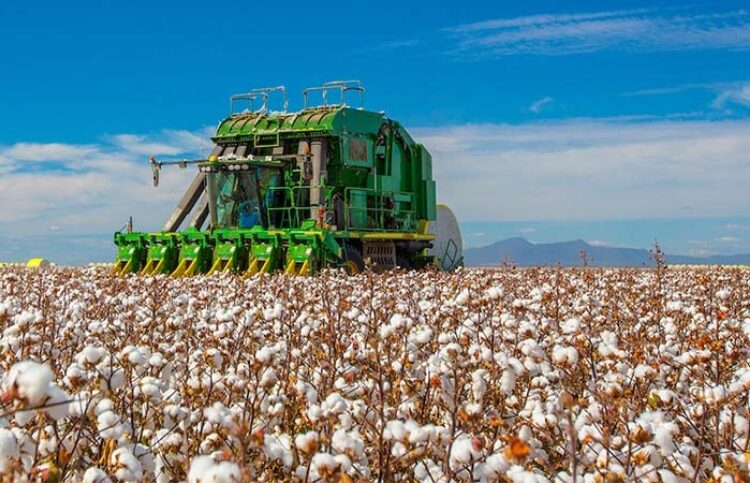 With the 2021 Australian cotton harvest underway, Cotton Australia is estimating a total crop of 2.6 million bales this year, valued at over $1.7 billion. While still falling short of an average year, this is a vast improvement on last year's crop of just 600,000 bales which was the smallest harvested in over 40 years.
Around 600,000 tonnes of raw Australian cotton lint will be sold into the world market this year with Vietnam, Bangladesh, India, Indonesia, Pakistan, Japan and Turkey amongst Australia's most important customers. Contributing an additional 700,000 tonnes, cottonseed is also an important commodity, crushed for oil and fed to cattle.
From the Central Highlands in northern Queensland to the Murrumbidgee in the South of NSW, cotton remains a huge regional employer and an important agricultural industry to over 150 regional communities. Wishing our farmers all the best for a safe and successful harvest this year.