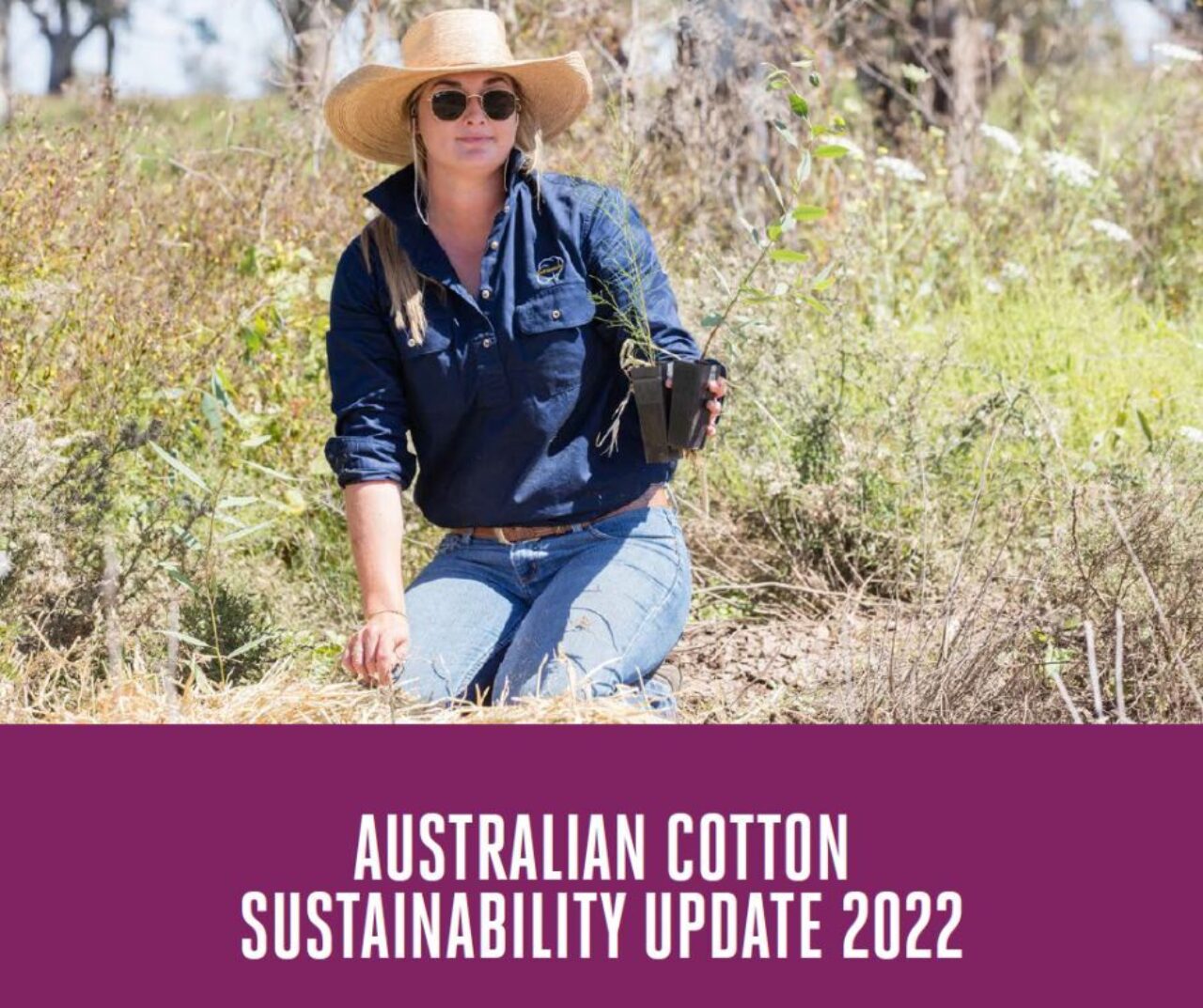 Australian cotton farmers are continuing to work to balance efficient cotton production against positive environmental and social impacts, the recent industry sustainability update has revealed.
The Australian Cotton industry's 2022 Sustainability Update, released recently, reveals the complexity of sustainability in farming systems and the industry's collaborative initiatives to accelerate positive impacts.
During the 12-month reporting time frame from 1 July 2021 to 30 June 2022, the industry advanced a major project to set native vegetation targets appropriate for each cotton growing region.
Practices consistent with regenerative agriculture continue to be commonly used by growers, and the proportion of women and of Aboriginal and Torres Strait Islander peoples working on farms and in gins increased.
Cotton Australia CEO Adam Kay said the 2022 Sustainability Update provides evidence of an industry seeking to give its stakeholders a transparent and balanced review.
"Since becoming the first Australian agricultural industry to independently assess its environmental impacts in 1991, the Australian cotton industry is proud of long positive trends in many areas but also knows it needs to keep looking at ways to improve," Mr Kay said.
"Our latest update clearly shows what we're doing well, but just as importantly it shows what challenges we have and what we're doing to address areas where we can better manage risks and opportunities.
"We know our stakeholders expect transparency, and this is just one way we provide that transparency."
Cotton Research and Development Corporation Executive Director Dr Ian Taylor said collaboration and coordination were key parts of the cotton industry's work to deliver sustainable intensification.
"The PLANET. PEOPLE. PADDOCK. framework is the Australian cotton industry's tool to deliver sustainable intensification by improving the resilience and productivity of farming systems while maintaining nature's contributions to people," Mr Taylor said.
"Collaborating with others inside and outside the industry to get the environmental, social and economic balance right is absolutely essential, and we are investing time and money to make this happen.
"Working with Natural Resource Management Regions Australia to develop regionally appropriate native vegetation targets, supporting the work of the National Soil Strategy to improve soil health, and advocating for a whole of agriculture approach to promoting human rights on Australian farms are just some of the work we are doing."
View the 2022 Australian Cotton Sustainability Update here, the two-page fact sheet here and the Data Pack here.