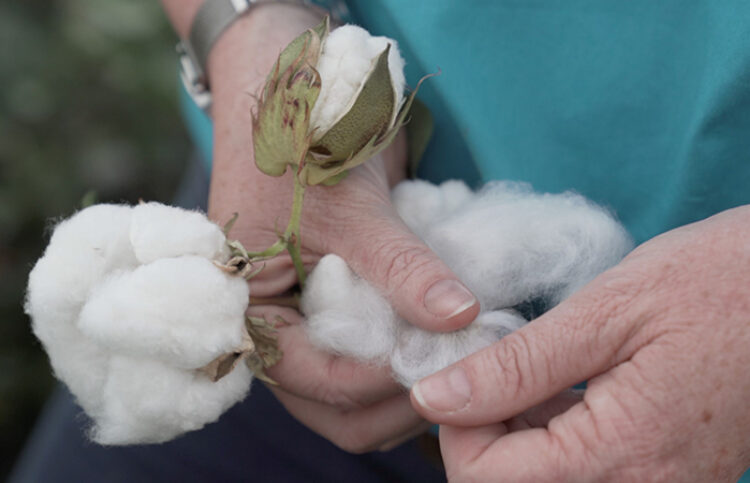 All eyes will be on Australia's cotton industry when a film highlighting farm to fabric premiers at the London Fashion Film Festival.
"Willow and Claude" – a tale involving vegan fashion designer Emma Hakansson and Central Highlands farmer Renee Anderson – is named a festival event finalist.
The unique partnership that showcased Australian cotton growing in the field to the spinning process at CSIRO in Geelong, to the final knitted garment, will go before LFFF judges on September 12 to 13.
With coronavirus prohibiting participation at the prestigious London event, this year, the festival will be held virtually – opening the show to more viewers from across the globe.
Emma, who created the brand Willow and Claude, was excited to see Australian cotton take the global stage.
"It's very encouraging to see a story about ethical and sustainable fashion make it into such a prominent and mainstream setting as the London Fashion Film Festival – it gives me great hope for the future of fashion," Emma said.
"So much goes into the development of a garment before it gets into our wardrobes, and I'm so proud to share that story – from Aussie farm to knitting machine – on the (virtual) big screen."
For cotton farmer Renee Anderson, the video provides an insight into Australia's sustainable cotton growing operations.
"I think it's really great that Australian sustainably grown cotton has access to global markets," Renee said.
"It's really exciting to be promoting Australian agriculture and our wonderful natural fibres."
Watch the full video here and find out more about the Collective Fashion Justice here