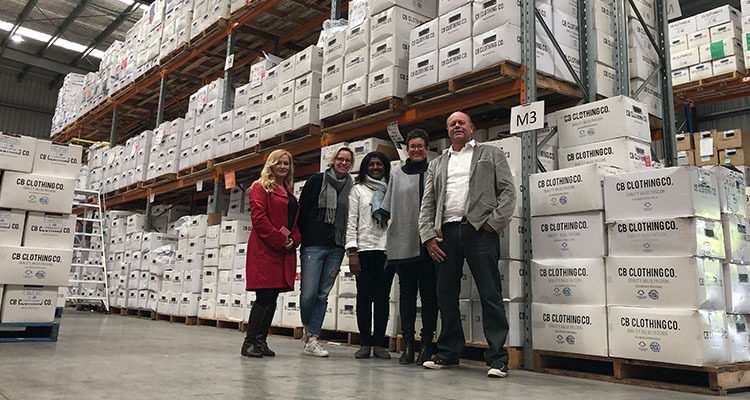 Melbourne based clothing wholesaler CB Clothing Company is selling over 100,000 Australian cotton products a month, with plans to further expand the business globally. According to Managing Director John Storms, part of the success of the business is due to its ongoing partnership with Cotton Australia.
"We decided early on that we wanted to back Australian cotton by using it in all of our products, and this has really paid off. Not only are the products incredibly high quality and perfect for conventional screen and digital (DTG) printing, our customers like to feel they're supporting an Australian industry," John said.
Cotton Australia's Supply Chain Consultant Brooke Summers recently ran a training program for the CB Clothing Company sales team in Melbourne to update staff on the quality, traceability and sustainability credentials of Australian cotton.
"I was amazed at the volume of Australian cotton in a warehouse in Melbourne including t-shirts, hoodies and polos. It was also exciting to learn that some of Australia's largest sporting groups are using merchandise made from Australian cotton," she said.
Any industry participant looking for blank 100% Australian cotton product for uniforms, events or promotions should contact CB Clothing at www.cbclothing.com.au or (03) 9335 6606.