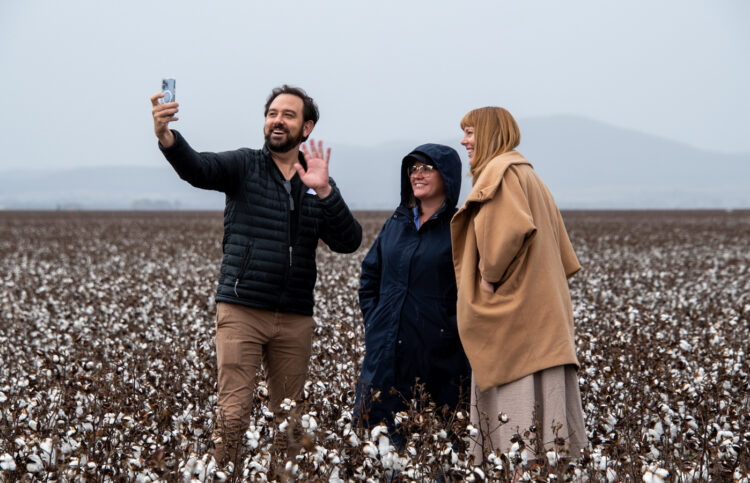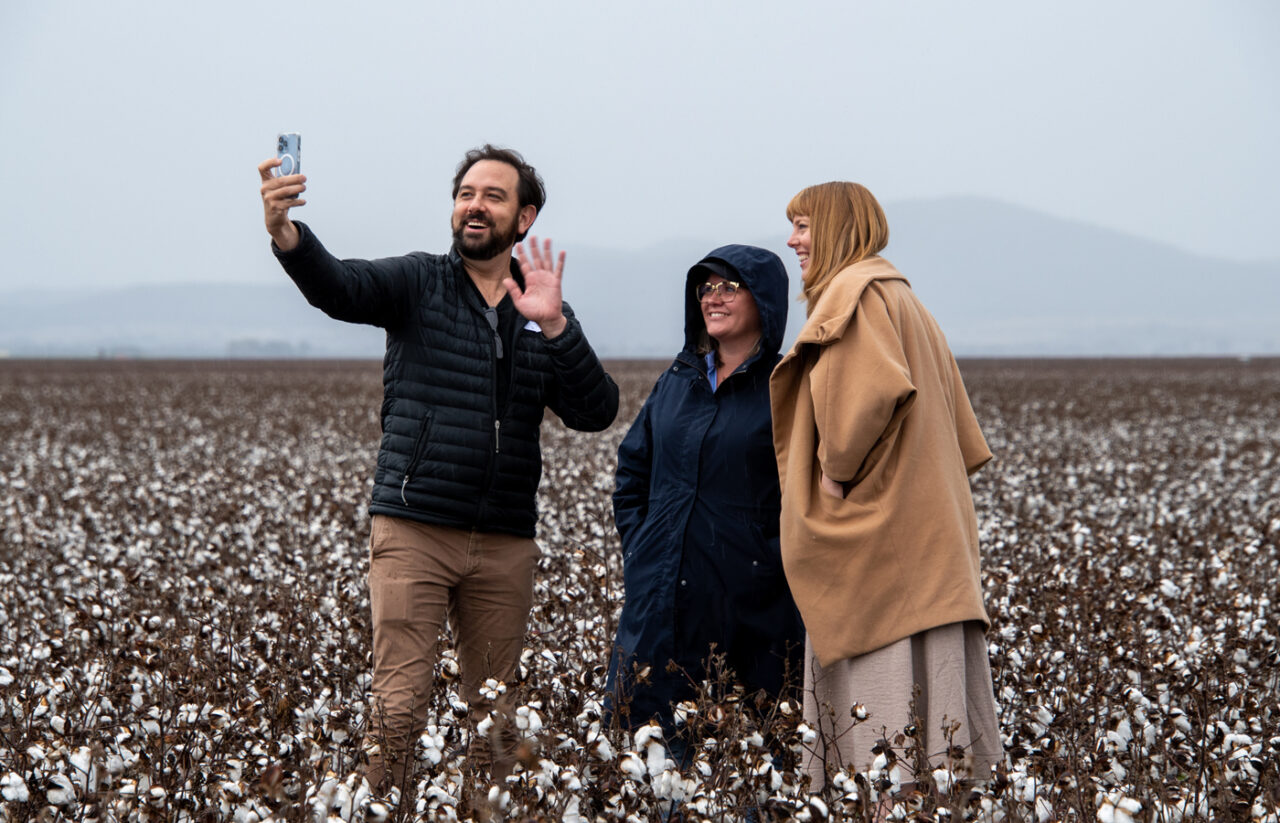 Seeing cotton in the field has ignited a passion for brands and retailers to use Australian cotton in their raw material collections.
About 30 brands, retailers and NGOs joined Cotton Australia's Cotton to Market team for Camp Cotton in Gunnedah in May to learn about what our farmers do best.
Delegates participated in a forum, where they heard from industry and researchers about the current crop and market situation, sustainability and value chain issues, as well as brands that are using Australian cotton in their garment production – then it was out to the (muddy) field.
For many, it was the first time they had seen cotton growing.
Despite unwelcome wet weather, participants visited Andrew Watson's farm at Boggabri, where he talked about his integrated pest management system and The Biodiversity Project with Country Road.
Scott Morgan's property was next on the agenda and delegates were able to get muddy in the field amongst the cotton crop which is due to be harvested.
Then, it was off to Carroll Cotton Gin with Scott and Trudy Davies to learn about how cotton is processed and baled and exported overseas.
Cotton to market supply chain consultant Brooke Summers said the program had been running since 2015 and has grown every year.
"It's wonderful to see so many high profile brands interested in Australian cotton farming and everything we have to offer in terms of quality, traceability and sustainability," Brooke said.
"Not only is it great for the brands to learn from us, but we also get to understand the issues and challenges that our customers face and traceability was high on the agenda this year.
"Circularity and myBMP were also hot topics, with delegates wanting to understand how the program works and what growers need to do to be certified.
"The survey of participants showed that over 70% improved their opinion of the Australian cotton industry even more by participating in Camp Cotton and 100% said they'd recommend the tour to a colleague.