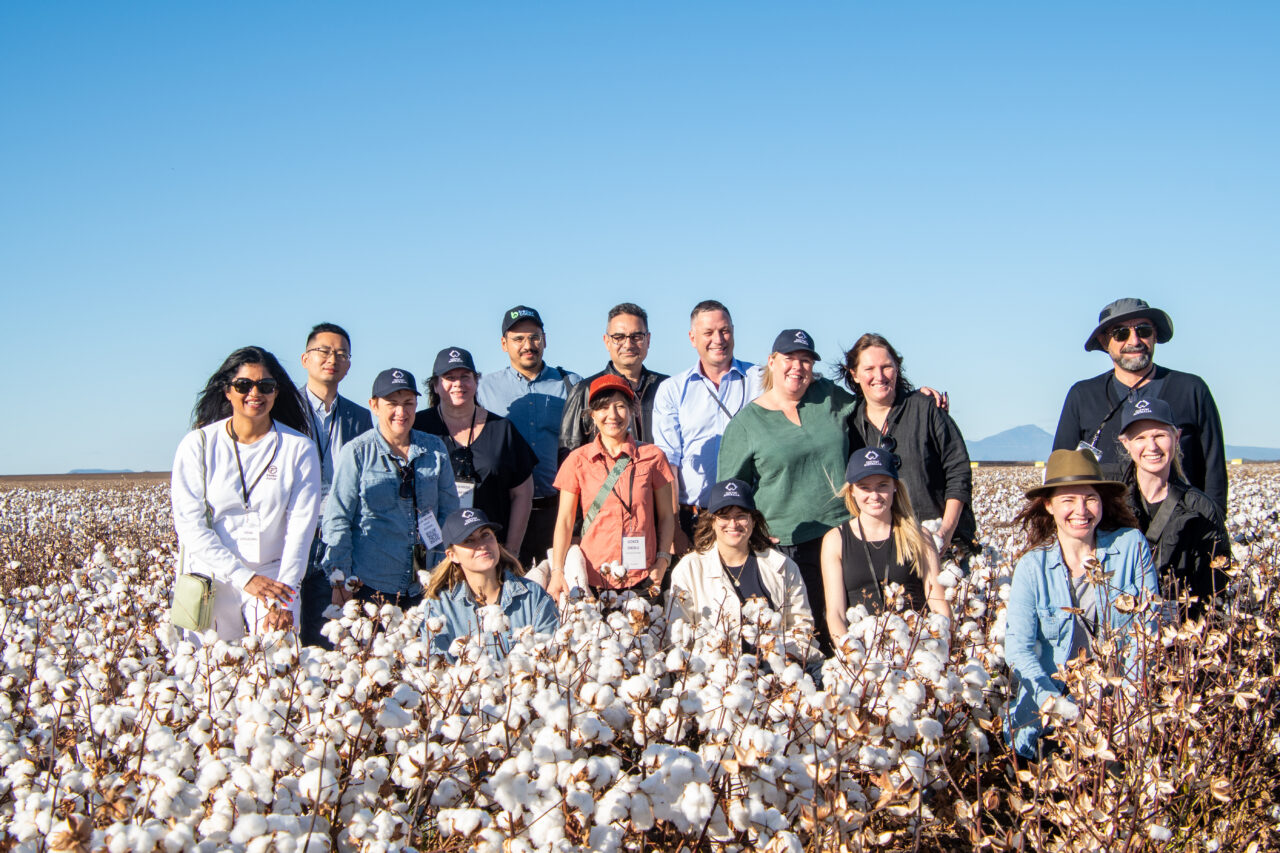 Global and domestic fashion brands have seen firsthand sustainable cotton production, igniting a passion to source Australian cotton.
About 46 delegates from 13 different countries visited Sydney and the Narrabri region as part of Cotton Australia's, Australian Cotton Tour, which was made possible through the federal government's ATMAC program.
Brand representatives from Stella McCartney, Lacoste, Adidas, Country Road and the Cotton On Group were among those who joined to learn about Australia's sustainable cotton production, biodiversity, water use efficiency and soil health.
While some brands are already sourcing Australian cotton, others attended to learn why Australian cotton is considered a premium fibre.
Cotton Australia's Brand Relations Manager Ashley Hollis said it was the first year international delegates had joined the tour.
"The tour provided delegates the opportunity to learn about our sustainability credentials, understand on-farm biodiversity and hear from industry expects that help produce our premium cotton fibre," Ashley said.
"We've opened the doors for brands to interact and engage with one another so they can learn and make informed decisions about using Australian cotton."
As part of the tour, delegates participated in a one-day forum in Sydney before travelling to the Narrabri region, where they visited Andrew Watson's family farm along with AFF gin and farm.
The delegates also visited Cotton Seed Distributors and the Australian Cotton Research Institute.
Dean Harris Product Manager for Factorie, part of the Cotton on Group, said he's happy to be an advocate for Australian cotton after taking part in the tour.
"I'm happy to be an advocate because I can see the good that's happening and the support of the farmers – and we're an Australian company, why not support the locals," Dean said.
"All the feedback is it's the best quality and I have seen it in garment form and it is."
Since Cotton to Market's inception about 10 years ago, more than 39 million units of clothing have been branded with the Australian cotton mark.
"I'm looking forward to more brands including Australian cotton into their fibre portfolios and working with them on their sourcing strategies," Ashley said.