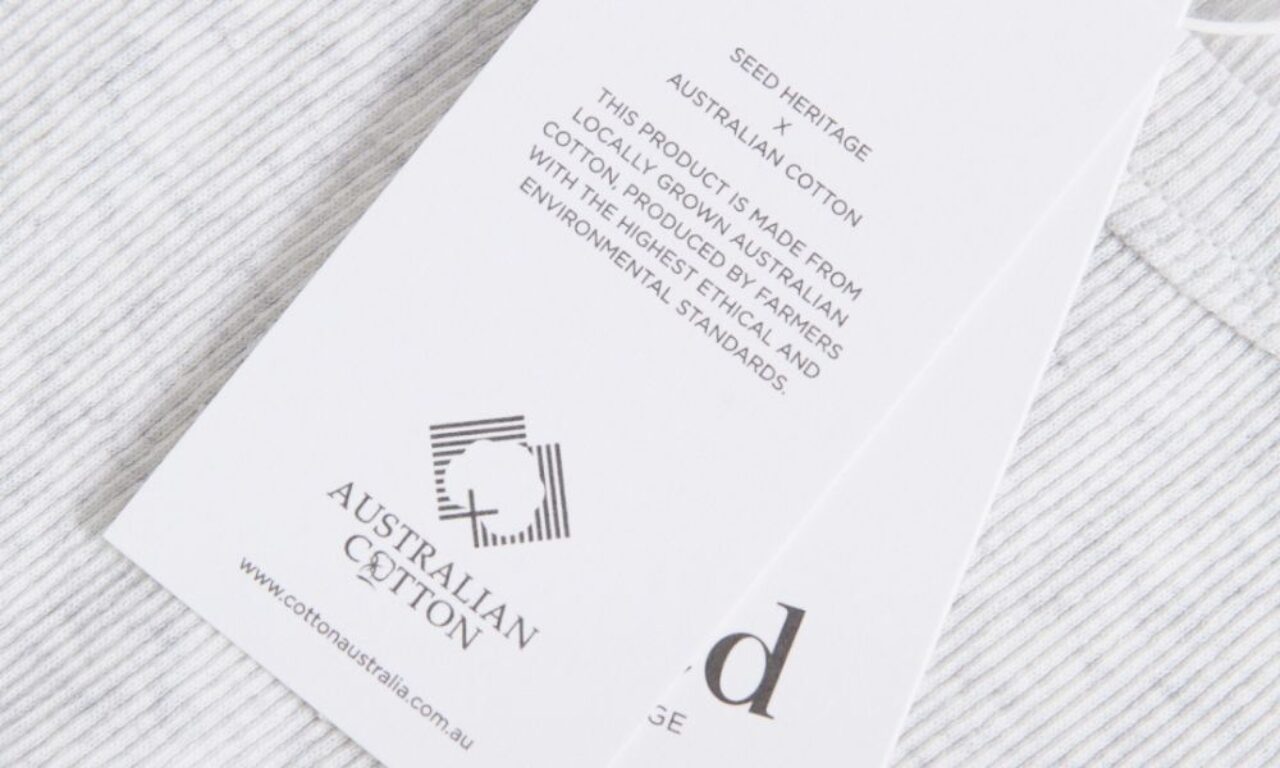 For 10 years, Cotton Australia has worked with brands and retailers to promote Australian cotton and share stories of the science, the farmers and the decades of effort that has been invested in producing sustainable, high-quality natural fibres.
The momentum continues to build, and to celebrate World Cotton Day on 7 October, Cotton Australia is proud to announce that more than 46 million clothing and homewares products have carried the Australian Cotton Mark during the last 10 years.
In 2023 alone, more than 23 million items from 35 licensed brand partners have proudly displayed the words Australian Cotton on their products.
Cotton Australia's Cotton to Market Lead Brooke Summers thanked the brands using Australian cotton for their foresight, leadership and support.
"We are thrilled that an increasing number of brand partners are so eager to support our farmers who go to great lengths to grow cotton using globally recognised, sustainable practices," Brooke said.
"Brands and retailers from all over the world are actively seeking Australian cotton and it's a great source of pride for our farmers to know they are producing the natural fibres their customers want and can now buy in many retail outlets and online.
"The Cotton to Market program has grown significantly in the past 10 years, and we look forward to working with many new partners in future as we continue to align industry needs with those of our customers."
Cotton Australia's newest brand partner, Seed Heritage, recently released a core line of rib singlets and tees made from Australian cotton.
"We are so excited to celebrate World Cotton Day alongside Cotton Australia and will be launching new colours in our bestselling Australian Cotton Tank and Tee in support," the Seed Heritage Design team have said.
"At Seed Heritage, our focus is always on lasting quality and beautiful fabrics, so choosing Australian cotton for these styles made sense.
"Our customer really responds to breathable, natural fibres, which have always been a key part of our business. In addition, we are thrilled to support local farmers who work to the highest environmental and ethical standards."