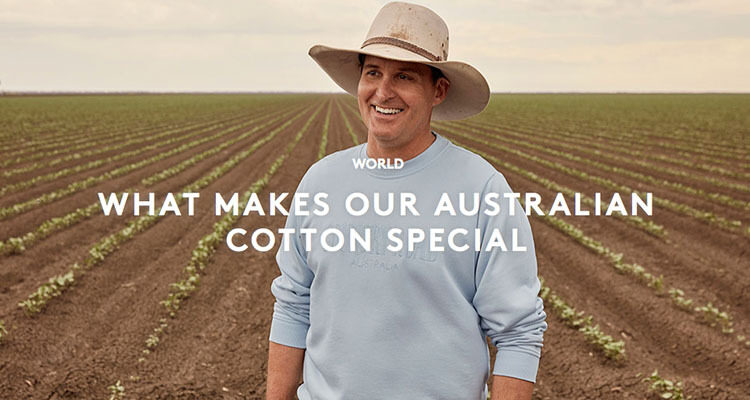 According to iconic Australian brand Country Road, "There's something special about Australian cotton. Perhaps it's that Australian cotton farmers are pioneers of their industry, using some of the most innovative technologies available worldwide. Perhaps it's their willingness to lend a helping hand, rather than compete with neighbouring farms. Or maybe, it's their hardworking nature, genuine spirit and dedication to the land they farm on."
This message is at the heart of Country Road's range of Heritage Australian cotton products, scientifically verified using Oritain's traceability technology and launched in January 2020.
Cotton Australia is proud to be associated with a brand supporting Australian farmers and the significant work they've carried out on their farms over many decades. Country Road has taken the time to meet the farmers who grow their raw materials, and have shared one of these stories, from Auscott Narrabri, on their Live With Us blog.
To shop the Australian cotton Heritage range visit www.countryroad.com.au